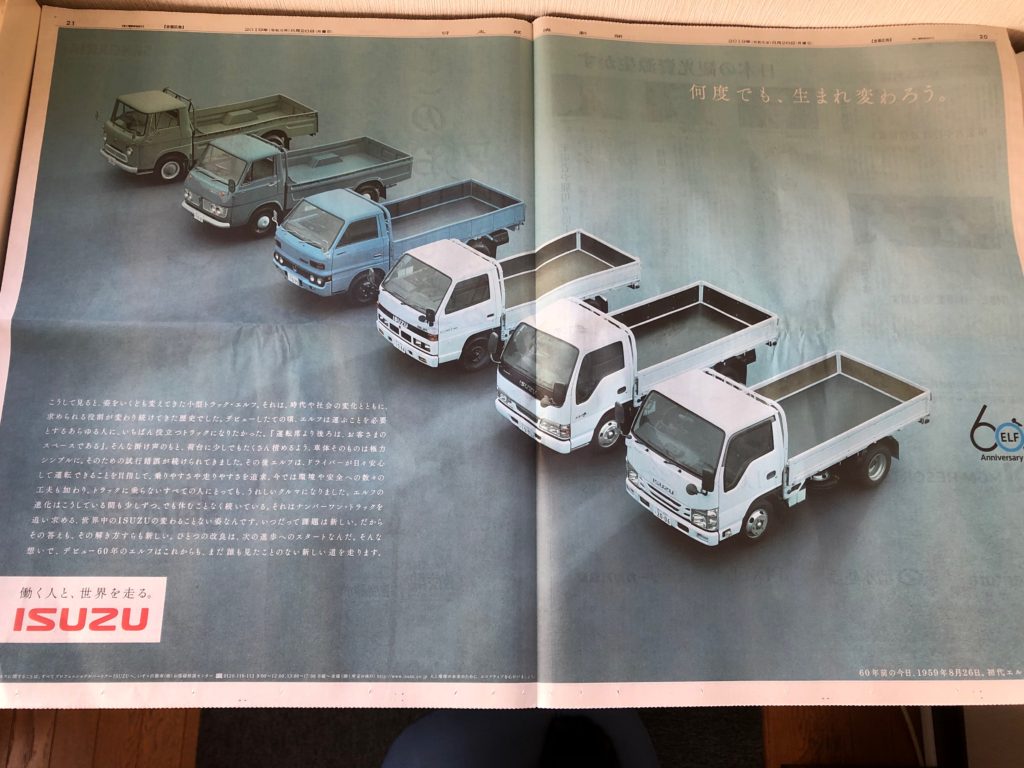 This is advertisement of Isuzu Motor in Japanese news paper.
The concept words of Isuzu Motor is "Running around the world with working people".
I was impressed with the words , so I introduce this advertisement.
Of course , Used Isuzu truck and Isuzu buses are very popular in all over the worlds.
We have exporting many Used Isuzu truck and Isuzu buses to many countries.
And there are many Used parts. Therefore , if the truck or bus are broken when you are using , you can get any parts and you can repair soon.
Especially , Isuzu Forward and Isuzu Elf are very popular in many market , and Isuzu Journey bus also popular.
We can export any Isuzu Truck or Isuzu bus , and parts , so if you are looking any , first of all please check our list.
List of Isuzu Trucks (*Click to open the list)
List of Isuzu Buses(*Click to open the list)
Thank you so much.
Best regards,
CEO Watabe