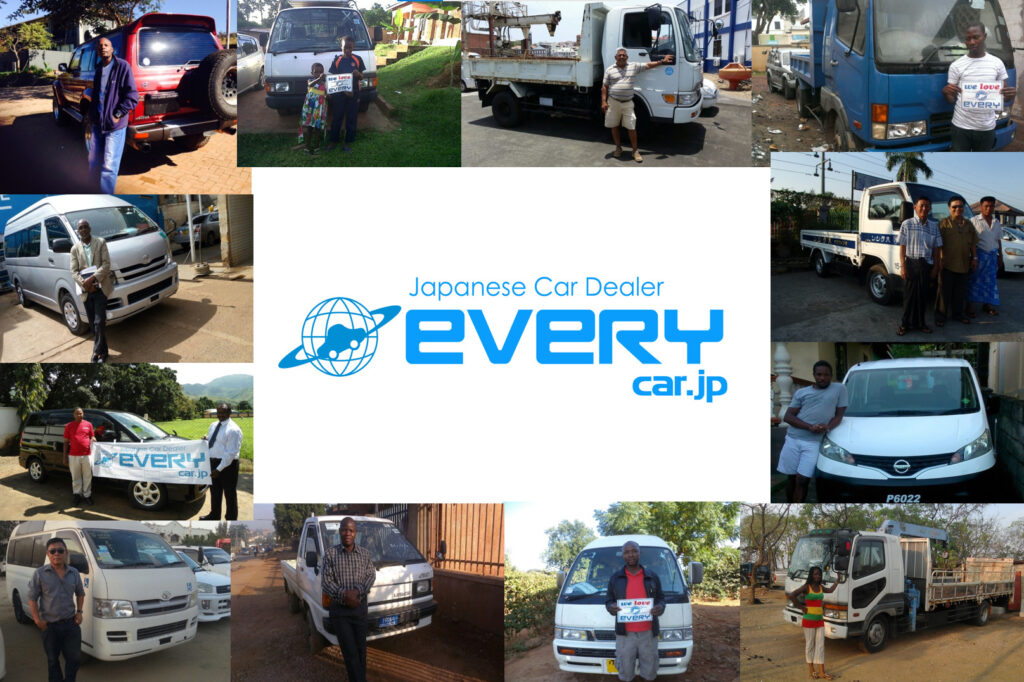 Hi good day everyone , I'm Watabe , CEO of EVERY CO LTD.
Now , more than 1,000 Japanese used trucks, buses and cars are always posted on our website and can be exported from Japan.
You can propose these vehicles to your customers and sell them on our behalf.
This is our agent system "EVERY's Stock sales agent system".
The flow is as follows.
1. Introduce your customers to the vehicles listed on the website.
2. Please negotiate the C&F price with us.
You may contact us directly from your customer.
3. After closing, we will pay you the commission by bank transfer.
The commission is on a case-by-case , but it is about 5% of the C&F.
4. We will promptly complete the departure procedure and send the documents after departure to the customer.
5. We also provide after-support after departure, so please let us know if you have any requests.
Our slogan is "Customer Success".
You are our customers and partners , and your customers are also our customers.
We will do everything support to ensure the success of all our customers.
It's for SDGs Goal number 17 "PARTNERSHIP FOR THE GOALS"
Work Together !!
CEO Yuichiro Watabe
----------------------
"EVERY's MISSION - To make smile in all over the world"
EVERY CO LTD since 2006 year
E-mail : y-watabe@everycar.jp
Mobile and Whatsapp : +819072259491