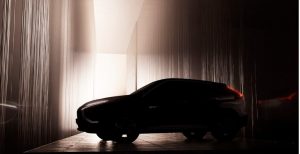 Mitsubishi Motors announced on September 17, 2020 that it will release an improved model of the crossover SUV "Eclipse Cross" by the end of FY2020.
In Japan, it is the Mitsubishi Eclipse Cross released in March 2018.
In the improved model, it has been announced that the front face and rear area will be redesigned and a new plug-in hybrid vehicle (PHEV) will be set.
The new exterior uses the essence of the electric SUV concept "MITSUBISHI e-EVOLUTION CONCEPT" that was unveiled at the 2017 Tokyo Motor Show.
While maintaining the strength and dynamics of the current model, it has strengthened the elegance of a coupe SUV and is positioned as the first in a new Mitsubishi design.
The PHEV, which is Mitsubishi's second model, is equipped with the plug-in hybrid system that has been refined with the "Outlander PHEV" optimized for the ECLIPSECROSS.
The electric SUV responds to the user's voice, "I want to expand the range of activities and try various things.
YUI