TOYOTA IST is one of popular in Japanese car.
It's compact and good fuel consumption. It's able to run 18km per 1 litter petrol !
And there is 4WD model too.
The Brand new car is about 14000US$ ,,,, but , how much used car ? ? ?
If 2002-2003 year , it's only 2000US$ !  Very good price !
2003 TOYOTA IST
But sorry , this stock is already reserved from another customer because IST is so popular model !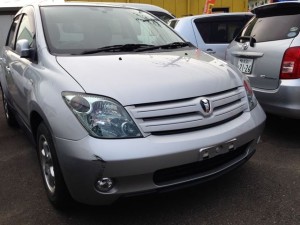 First-come-first-served !
Make more smile for all over the world with best friends
" Japanese Car Dealer EVERY"