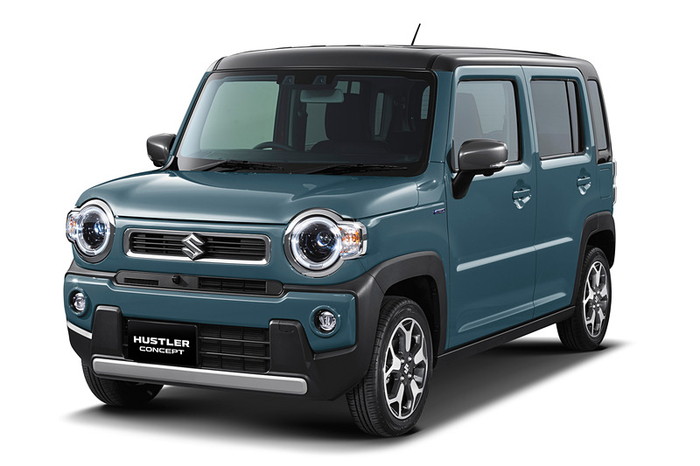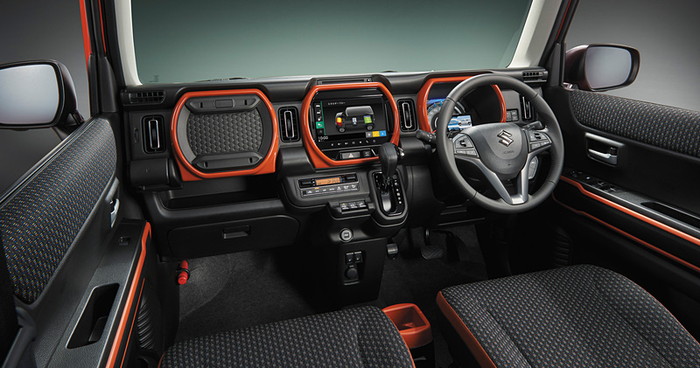 Suzuki will make a full model change of the new Hustler, announced on December 24, 2019, and released on January 3, 2020.
It will be a full model change in 5 years since the current model was released. "HUSTLER CONCEPT," the second-generation new hustler, was unveiled at the Tokyo Motor Show 2019, which will be held from October 24 to November 4, 2019 (Press Day October 23 to 24, 2019).
The exterior design is a keep concept, and Hustler's headlights are rounded as they are today. The height of the bonnet was increased by 20 mm, and the image was a little rounded and thicker, but the design was close to the new "Jimny".
The interior design will be close to the new Crosby (XBEE). The interior is quite high in texture and has an outdoor and sporty impression. In particular, the dashboard shape and the navigation area are characteristic. Equipped with a 9-inch navigation system. Unfortunately, the electric parking brake and hold is not installed.