Hello, this is ikeda.
Today I will introduce the car show which was held the other day.
"Tokyo Auto Salon 2018"
That is the biggest car show in Japan.
It is held annually and I have also introduced it in this article.
Many cool cars were exhibited this year as well.
I will introduce cars that I care about.
Daihatsu Hijet Truck
It is a car customized based on Jumbo.
The classical atmosphere is very fashionable.
It seems not a truck!!
Daihatsu Hijet Cargo
It is a car customized with a pickup van as the base.
In Japan it is popular to lift up the car height of a van and wear off-road tires.
It's powerful and cool!!
Toyota Hiace Van
At first glance it looks like an old model, but it is the current model.
It is very attractive that retro looks have the latest mechanical and equipment.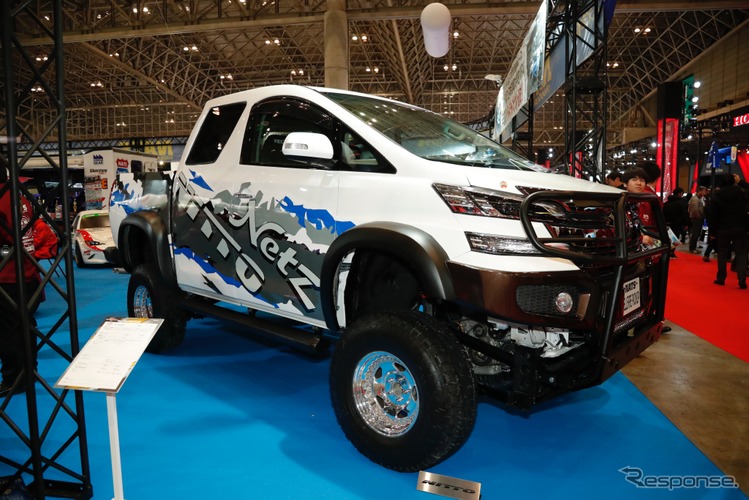 ???
What do you think this car model is?
Off road tires on a frame that looks robust.
It's a pickup truck I've never seen before.
The correct answer is Toyota Vellfire.
It is a car produced by college students who are studying cars.
Of course, there is only one car in the world.
This Toyota is difficult, but other cars can buy you from EVERY.
I thought you wanted to contact us immediately.
Thanks.