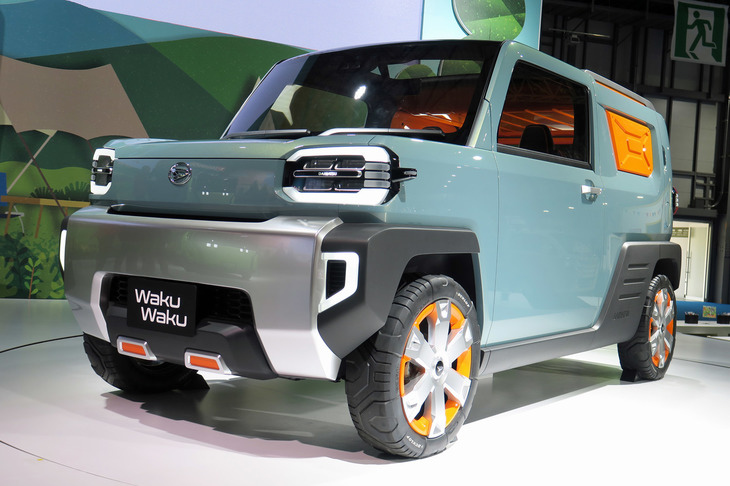 Daihatsu also announced a new compact SUV that will soon be on the market, and also announced a small SUV at the surprise.
It seems to be the concept of "a little closer future" that emphasizes the fun of the car.

One of them is the crossover minicar "WakuWaku". Interior and exterior design with a bold impression. There may be a character that has never been in Daihatsu's lineup, a wagon-like light crossover, and there is a high possibility that it will eventually become a mass-produced model.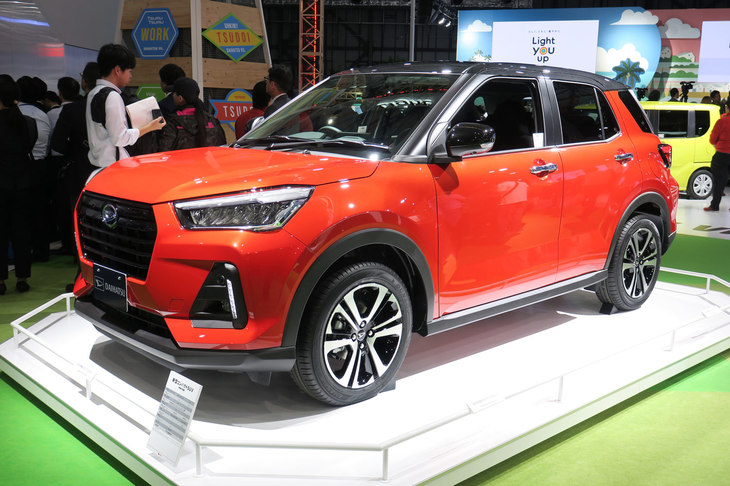 The second DNGA model scheduled to be marketed was also exhibited.
The engine is 1 liter 3 cylinder. It is a compact model with a total length x width x height = 3995 x 1695 x 1620mm. The first DNGA was the "Tant" minicar, but this is a small car. In other words, it becomes the top batter of the compact car version DNGA.