Public road demonstration experiment in Ishikawa-ken.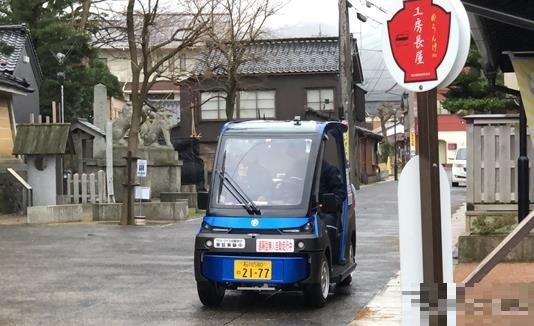 MILT and METI have begun demonstration evaluation of remote automatic operation by unmanned for the first time in the domestic under the supervision and operation of a remote driver in general public roads.
Based on "Future Investment Strategy 2017", we are implementing "R & D and demonstration project for social implementation of advanced automatic traveling system" aiming to realize mobile service of unmanned automatic traveling system in 2020.
On December 1, the vehicle received the first certification of the standard relaxation of the remote automatic driving vehicle from the transportation branch of MLIT in Japan, and the "concerning the public road demonstration experiment of the remote type automatic driving system formulated by the National Police Agency based on this certification Standard for Handling Application for Road Use Permission "on 12 December.
HITOMI