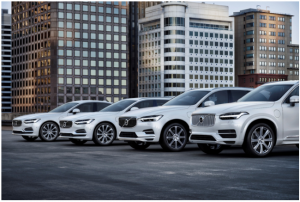 Volvo announced on July 5, 2017 (local time) that it will install electric motors in all Volvo cars released after 2019 and declare electricization as the center of future business.
In the future, we will provide a wide range of electrically powered cars
by line-up of electric vehicles (EV), gasoline and diesel plug-in hybrid vehicles,
or mild hybrid vehicles with 48 V option for all models of Volvo cars.
From 2019 to 2021, we will release five EVs.
Three of them are Volvo cars, and two are high-performance cars of the Paul Star brand.
More information on Paul Star's vehicles will be announced at a later date.
Volvo Cars' CEO Hawker Samuelson said at the time of this announcement,
"This is a purely announcing end of the car that uses only internal combustion engines,
Volvo · Cars is one million by 2025 "
It is a manifestation of a strong determination towards the realization of that goal
and it is a concrete indication of the path", he said.
The company places emphasis on reducing CO2 in both products
and projects and aims to conduct production projects that will not affect climate change by 2025.
YUI