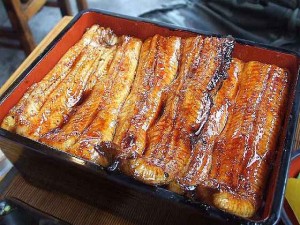 Today is called "Ushi no hi" (The day of ox)
It's a kind of tradition. Summer season here is very hot
and many people feel exhausted.
People in ancient belived eels are good for Nutrition and invigoration.
That's why they started to eat eels on the day.
We usually a few peice of eels with rice as is on the photo
attached.
Thanks.
Shibuya