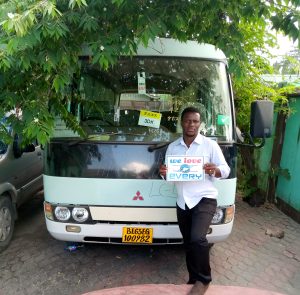 TANZANIA
Geofrey Yambayamba

MITSUBISHI ROSA

Thank you, I have received my bus!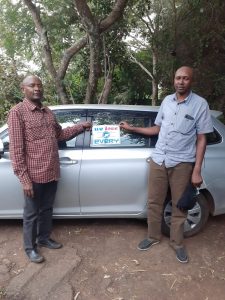 KENYA
MARTIN MAINA NDUNGU

TOYOTA COROLLA FIELDER

Thanks all.
I have received the vehicle in good condition.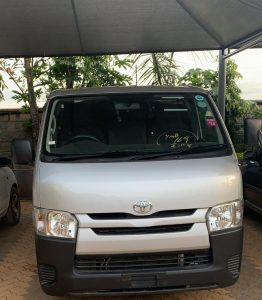 KENYA
Brownstone Agencies Limited

TOYOTA HIACE VAN

Thanks so much so far the condition is good.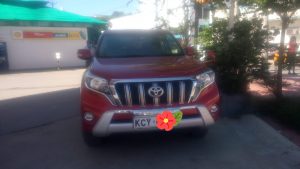 kenya
Nyawira Maina

TOYOTA LANDCRUISER PRADO

Good evening. The vehicle was recieved in good order and in use. Thank you very much for your support. Will definitely recommend you and do business later.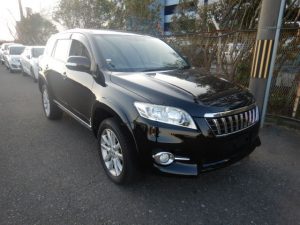 KENYA
preston gitonga Riungu

TOYOTA VANGUARD

Hi thank you got the car.
It's very good ad running great.
Though took lots of time to b here ad it was very expensive to get it.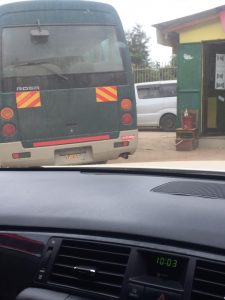 TANZANIA
Tanzanian Customer

Mitsubishi Rosa Bus

Congratulations Mr Watabe this bus from your Company(Every) and here is Morogoro Tanzania.
And me also I'll will choose from u.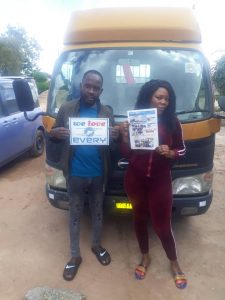 ZAMBIA
Francis pumulo mutwale

HINO DUTRO

Hi, thanx i received the truck its very nice.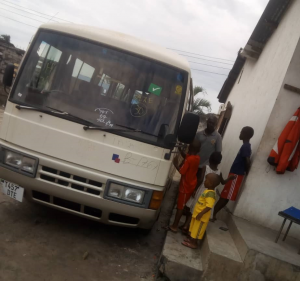 TANZANIA
Alex Benn Mpangala

NISSAN CIVILIAN

This is so good bus , so good condition.
Thank you EVERY.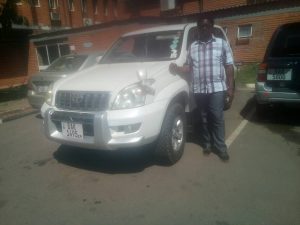 ZAMBIA
PETER DC PHIRI

TOYOTA LANDCRUISER PRADO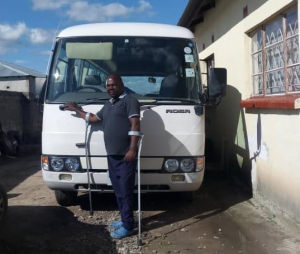 Zambia
Charles Banda

MITSUBISHI ROSA

This is so good bus.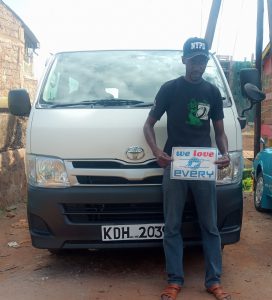 KENYA
PETER NTHIGAH

TOYOTA HIACE VAN

Hello , I received the van and it's perfect condition.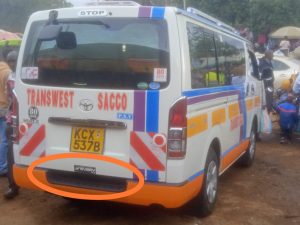 KENYA
Stanley Ngugi wainaina

TOYOTA HIACE VAN

To sincere this was one of the best supply i have ever received from everycar.jp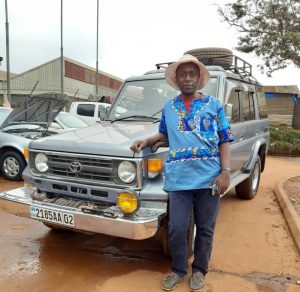 D.R Congo
Safari Masembe

TOYOTA LANDCRUISER

I'm so glad to receiving my car land cruiser from everycar.jp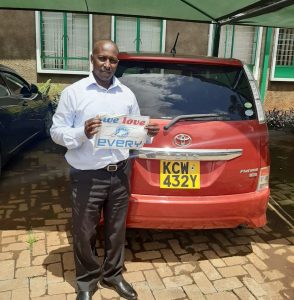 Kenya
Mr KIPLANGAT

TOYOTA ISIS

Thank you very much Every Co. I got the vehicle in good condition. The car is very clean and the performance is great. I drove for over 500km from Mombasa to Nairobi and the engine performance and the stability is great. Attached herewith please find the photos with local registration.Thank you once again.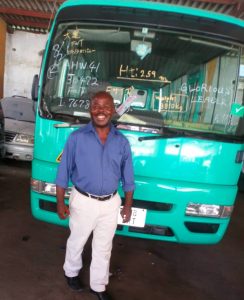 TANZANIA
SYLVESTER CARLOS MGAYA

NISSAN CIVILIAN

Hi GOOD AFTERNOON EVERY BODY AT THE COMPANY OF EVERY CAR. I WOULD LIKE TO THANK YOU FOR RECEIVING MY CIVILIAN CAR LAST WEEK. CONGRAGULATION.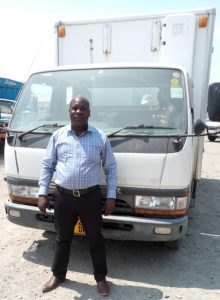 TANZANIA
Adam Laston Mwaisumo

MITSUBISHI CANTER

I have received my truck in good condition, thank you every car Japan.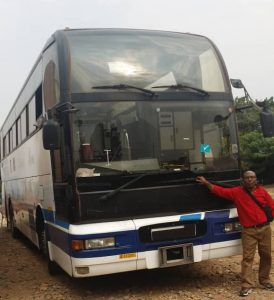 AUSTRALIA
Deo. Katembo kitemuliki

ISUZU BUS

Here is the photo of my first unit from EVERY CO LTD
Just a message to EVERY thank you
We are very happy with the truck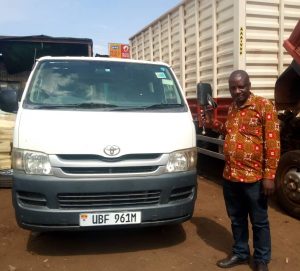 UGANDA
Mubiru Steven

TOYOTA HIACE VAN

I got the van from Mombasa, and it's good condition, thank you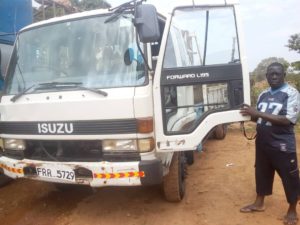 UGANDA
Godfrey kiwanuka sande

ISUZU FORWARD

Thank you sir , the truck is good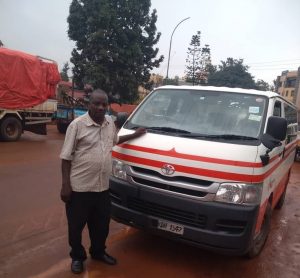 UGANDA
MABIRU STEVEN

TOYOTA HIACE VAN

I got it. Condition is good no problem.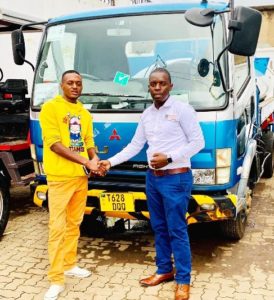 TANZANIA
TG WORLD INTERNATIONAL LTD

MITSUBISHI FUSO FIGHTER

Tanker Delivered. Thanks Guys.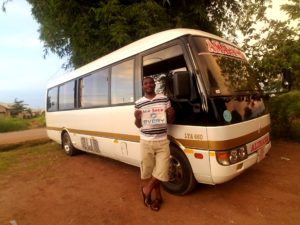 ZAMBIA
MPANJI SIMUKONDE

MITSUBISHI ROSA

I have received the bus and it's already working. so far so good.thanks every,car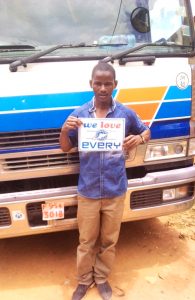 Uganda
Mr Waswwa Mohamed

MITSUBISHI SUPER GREAT

It's very good condition.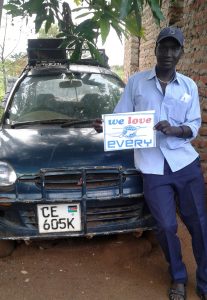 South Sudan
John Data

Mitsubishi Mini

The fist car I purched was Mitsubishi Mini as shown in photo
and I also purched about 10 different Vehicles from Every Company
Toyota Crossa, Nissan, Mazda, Ipsam, Toyota TX. The vehicles I purched from your company were very strong. I am very happy to be in touch with you and service.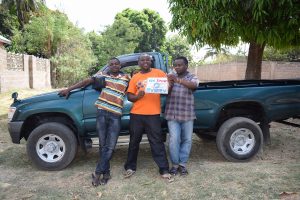 Tanzania
Hemedi Mussa

TOYOTA HILUX

I just want to thanks EVERY CO.LTD for my car. I receive my car in a very good condition with high quality. Surely I real appreciate your effort my like the car .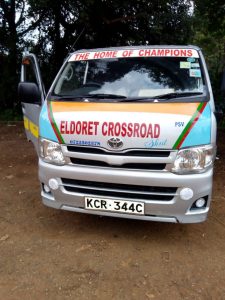 KENYA
Mr Stanley

TOYOTA HIACE VAN

This nice HIACE VAN is from EVERY Co LTD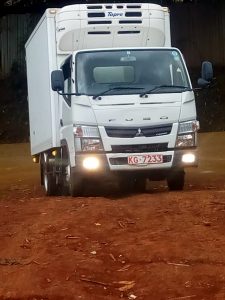 KENYA
Mr James Ndiang'ui

Mitsubishi Canter

I received the truck today , and it's very good condition sure. Thank you so much.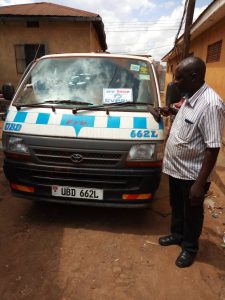 UGANDA
Mr Mubiru Steven

Toyota Hiacevan

Thanks very much Every Company I got the Van in good condition.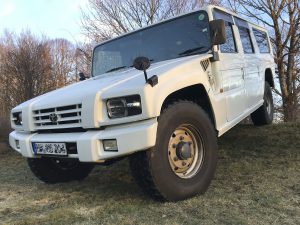 GERMANY
Sascha

TOYOTA MEGA CRUISER

Thank you very much for finding and importing this great and very rare car and for the warm and professional assistance in Japan.

Sascha, Germany