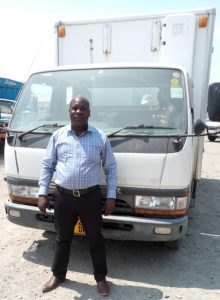 TANZANIA
Adam Laston Mwaisumo

MITSUBISHI CANTER

I have received my truck in good condition, thank you every car Japan.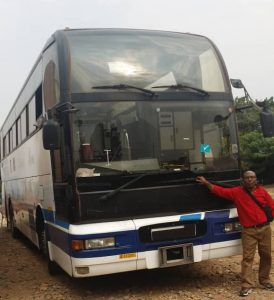 AUSTRALIA
Deo. Katembo kitemuliki

ISUZU BUS

Here is the photo of my first unit from EVERY CO LTD
Just a message to EVERY thank you
We are very happy with the truck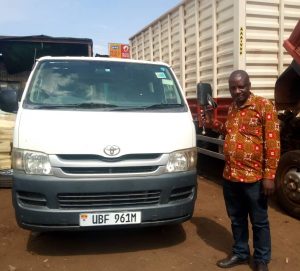 UGANDA
Mubiru Steven

TOYOTA HIACE VAN

I got the van from Mombasa, and it's good condition, thank you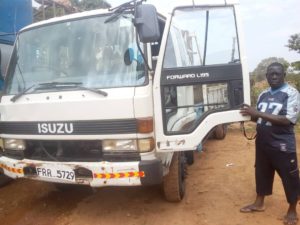 UGANDA
Godfrey kiwanuka sande

ISUZU FORWARD

Thank you sir , the truck is good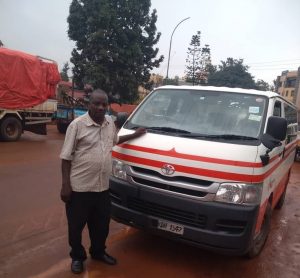 UGANDA
MABIRU STEVEN

TOYOTA HIACE VAN

I got it. Condition is good no problem.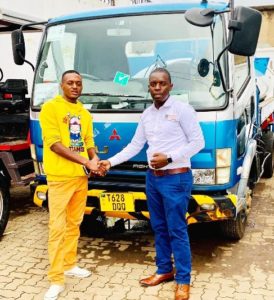 TANZANIA
TG WORLD INTERNATIONAL LTD

MITSUBISHI FUSO FIGHTER

Tanker Delivered. Thanks Guys.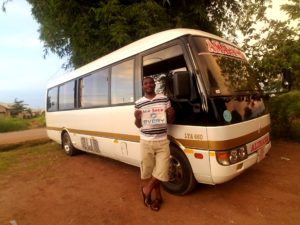 ZAMBIA
MPANJI SIMUKONDE

MITSUBISHI ROSA

I have received the bus and it's already working. so far so good.thanks every,car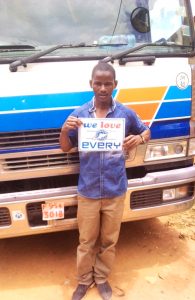 Uganda
Mr Waswwa Mohamed

MITSUBISHI SUPER GREAT

It's very good condition.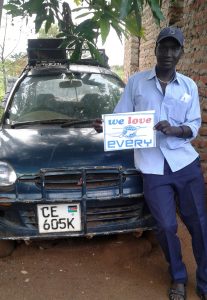 South Sudan
John Data

Mitsubishi Mini

The fist car I purched was Mitsubishi Mini as shown in photo
and I also purched about 10 different Vehicles from Every Company
Toyota Crossa, Nissan, Mazda, Ipsam, Toyota TX. The vehicles I purched from your company were very strong. I am very happy to be in touch with you and service.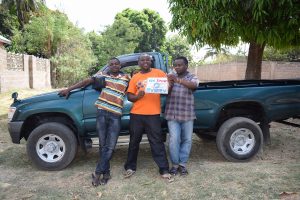 Tanzania
Hemedi Mussa

TOYOTA HILUX

I just want to thanks EVERY CO.LTD for my car. I receive my car in a very good condition with high quality. Surely I real appreciate your effort my like the car .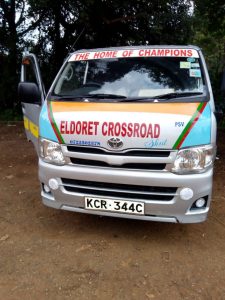 KENYA
Mr Stanley

TOYOTA HIACE VAN

This nice HIACE VAN is from EVERY Co LTD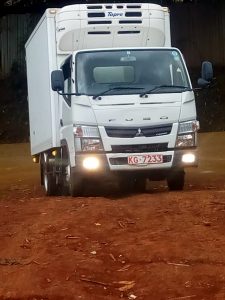 KENYA
Mr James Ndiang'ui

Mitsubishi Canter

I received the truck today , and it's very good condition sure. Thank you so much.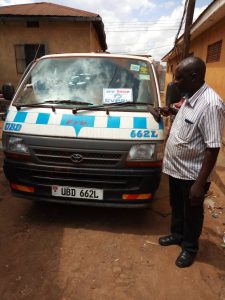 UGANDA
Mr Mubiru Steven

Toyota Hiacevan

Thanks very much Every Company I got the Van in good condition.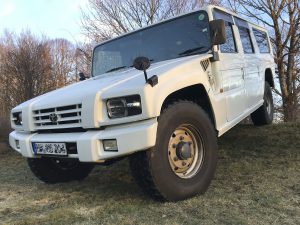 GERMANY
Sascha

TOYOTA MEGA CRUISER

Thank you very much for finding and importing this great and very rare car and for the warm and professional assistance in Japan.

Sascha, Germany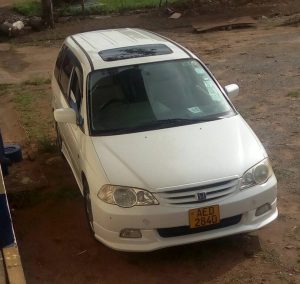 ZIMBABWE
Mr Victor Lusenge

Honda Odyssey

I received my Honda Odyssey in the perfect, I enjoy it very much. You do sell perfect cars. It's so perfect.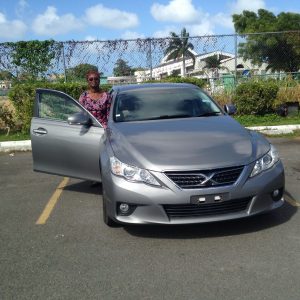 Bahamas
Ms.Janice Zonicle

Toyota Mark X

I'm loving my car! It's in good condition except there is a small dent on the left side which I didn't notice on the pictures when you advertised the car . But it started right away and feels good driving. I like it and got many good comments on it .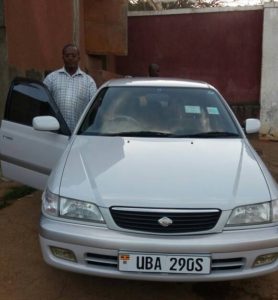 UGANDA
Gerald Lwanga

Corona Premio

Mr Watabe, that above is the car you sent to me. I received it through Mombasa to Uganda. it is a very good car. thank you.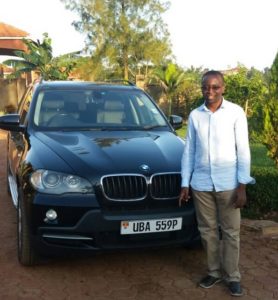 UGANDA
ROBERT MACKAY

BMW X5

That is the nice BMW X5 from Every Co Ltd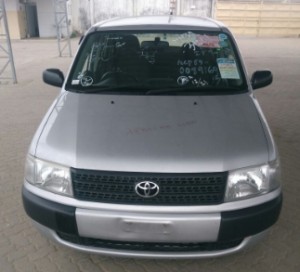 KENYA
Lawrence Kariuki

TOYOTA PROBOX

In mombasa now. Thanks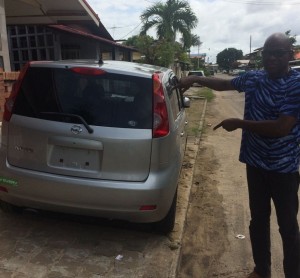 SURINAME
Armand Wolff

NISSAN NOTE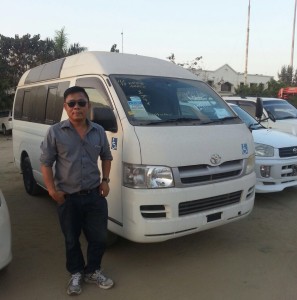 MYANMAR
Slai MangLyan

TOYOTA HIACE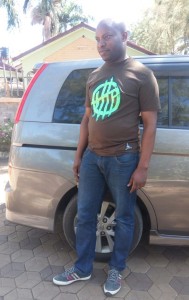 Tanzania
Mr Revogat Tarimo

TOYOTA ISIS

This ISIS is very good condition , thank you so much !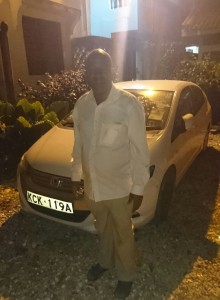 KENYA
Lawrence Kariuki

HONDA INSIGHT

I took the insight yesterday and it proved to be a nice car.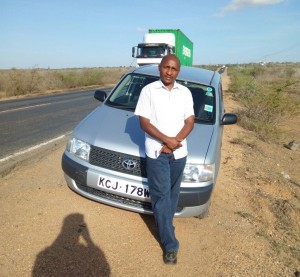 KENYA
Benjamin Mutema

TOYOTA PROBOX

I am thankful for your customer service skills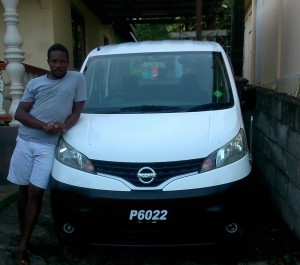 St Vincent and Grenadines
Rowan Jackson

NISSAN NV200 Vanett Van

I received the unit with spare tire.
It's so good condition , thank you so much.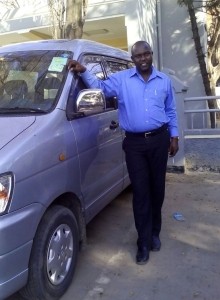 TANZANIA
Dismas Kessy

Toyota Liteace Noah

I'm very happy with car.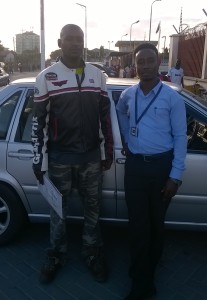 ZAMBIA
Mr. Andrew

VOLVO S70

I trust that you are well, thank you very much for your support, I collected the vehicle from Daresalaam Tanzania. I am very grateful for your support.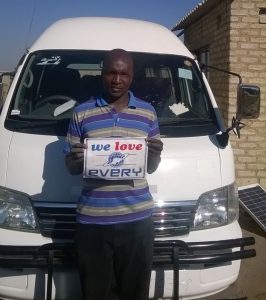 ZIMBABWE
Bothwell lucent shoko

Caravan Bus

I hope to do more business with you.
I received my car in good shape.
It was clean.
It has new good tires.
Every car is a trust worth used Japanese vehicle exporter.
Thank you.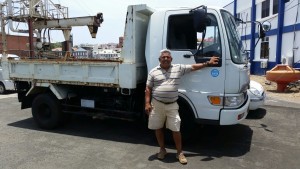 Grenada
Mr Charlie James

HINO RANGER

Thank you Mr Watabe for sending me this nice Truck.
I'm very please with the condition and I'm a very Happy Customer Here in Grenada!
Thanks again!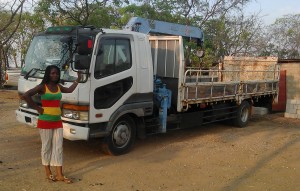 Zambia
Mr Gershom Sinkala

Fuso Fighter Truck

I received my Fuso Crane Truck.
Am very impressed with the condition of the truck.
So far it has done over 7,000.00 km and it runs great.

(1)What kind of worries did you have before you ordered the car ?
Condition of the car

(2)How did you know about our company?
Introduction from a friend

(3)Why did you choose EVERY CO., LTD? What was the advantage?
This the second vehicle I have bought from Every Co,
so I knew my money will be safe.
Mr Watabe you are a honest and reliable person.

(4)How is the car you bought?
Excellent

(5)Do you think you want to buy a car(s) from us next time?
whenever I need a car from Japan, Every Co is my choice