ZAMBIA
CHRISTOPHER CHANDA NKONDE

TOYOTA HIACE COMMUTER

Very good and intact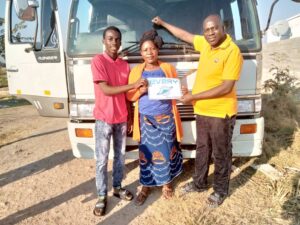 ZAMBIA
EDWIN SIMPAMBA

HINO RANGER

Thank you very much for works and hard work we received the truck.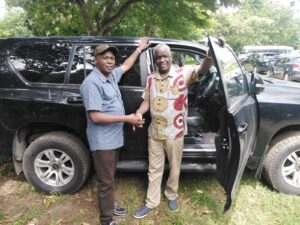 KENYA
Geoffrey Njogu Wamai

TOYOTA LAND CRUISER PRADO

Very nice Toyota Prado thank you very much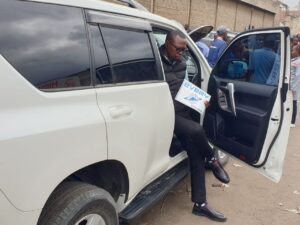 KENYA
Joseph Kipsang.Kiget

TOYOTA LAND CRUISER PRADO

Dear EVERY
I received my car and it's quite clean. Am happy
Thanks

Best Regards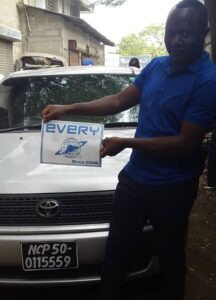 TANZANIA
Venance salvatory

TOYOTA PROBOX VAN

l have received my vehicle, it's very nice. I have satisfied with your service.
ZAMBIA
MALON ZULU

HINO RANGER

Everycar.jp I rate you the best thanks for the nice Hino truck you supplied me very excellent condition. My client is happy. I am hoping to do business with you soon. Keep it up, thanks.
Mozambique
Diocese do Niassa

ISUZU JOURNEY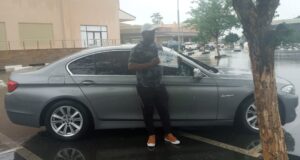 Zambia
Caesar Samwaka

BMW 5 SERIES

Very comfortable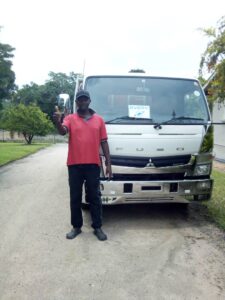 ZAMBIA
TIYESE MWANDILA

MITSUBISHI CANTER

[Satisfied customer]
I am happy with the truck I purchased from everycar. The vehicle is as seen in pictures and condition as described by sales team. I drove 2000 kms from port to my home without any problem.
Was impressed good communication and fast shipping logistics. Truck was shipped from Japan to dar port in 20 days. Thanks everycar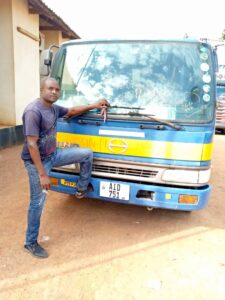 ZAMBIA
VINCENT CHAMBWA

HINO RANGER

GOOD MORNING. Thanks very much, I received the Hino Ranger. I'm doing a physical inspection.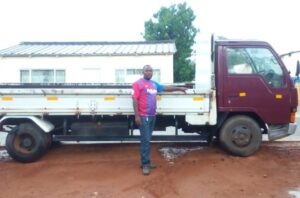 ZAMBIA
MUTIKA KINGSLEY

MITSUBISHI CANTER FE435F-500177

Thank you today I received my truck although it's not in good condition.
ZAMBIA
Samwaka Meadows Farms Limited

MITSUBISHI FIGHTER

Good day. Thanks I got my truck as good as I expected it. I am planning to get another one in the first quarter of next year.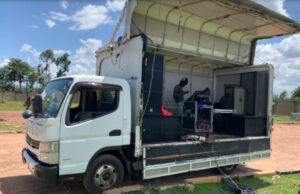 KENYA
Brian smartChev Energies limited

MITSUBISHI CANTER

I received the truck thank you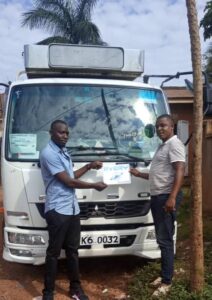 UGANDA
OKOTH HENRY

MITSUBISHI FIGHTER

Good Day Mr.Watabe. This Henry Okoth from Uganda. Thank You So Much, just received the truck in very good condition. The Wait was long but I appreciate.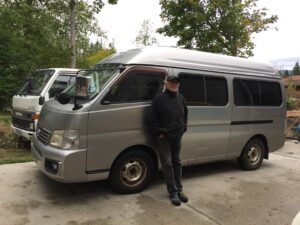 CANADA
William Baker

NISSAN CARAVAN COACH

This is me with the very good Nissan Van that you sent to me in Vancouver.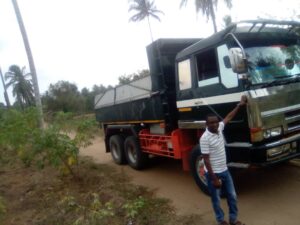 TANZANIA
Gaston Gabriel MTEWELE

MITSUBISHI FUSO TRUCK

The truck is in total good condition.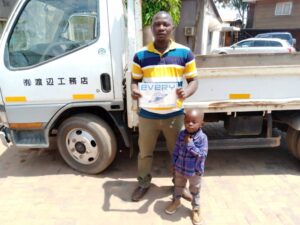 ZAMBIA
Larry Brian Chipweti

MITSUBISHI CANTER

Thanks received the Truck in good condition
Big Thanks to EVERY CO.JP.
ZAMBIA
CHRISTOPHER CHANDA NKONDE

NISSAN DUALIS
TANZANIA
DAMPU NICHOLOUS NDENZAKO

TOYOTA LAND CRUISER PRADO

Hellow, this is to inform you that, finally i have received my vehicle. Thank you so much and all the best.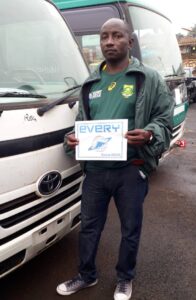 UGANDA
Tito Nyarwekaka Kankya

TOYOTA DYNA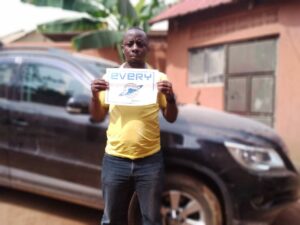 UGANDA
Seruyange Deo

VOLKSWAGEN TIGUAN

Tiguan is already in my home. Thanks for endurance as it was quite a long struggle. Thanks for keeping the trust. I encourage all Ugandans to trust Everycar.co.jp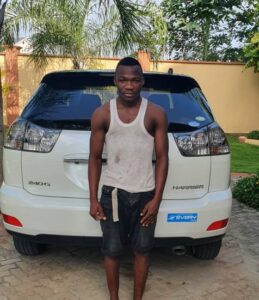 TANZANIA
Wandwi Daniel Mugesi

TOYOTA HARRIER

We have received our vehicle , thank you
ZAMBIA
Zambia Red Cross Society

TOYOTA COMFORT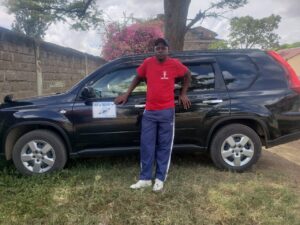 KENYA
IGNATIUS ASHIONO MUHALYA

NISSAN X-TRAIL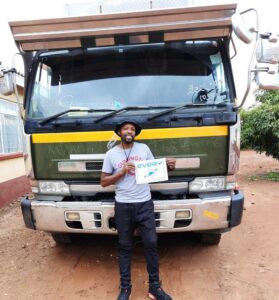 Zimbabwe
Dickla hatitye

NISSAN UD TRUCK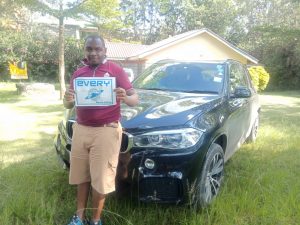 KENYA
Julius Mwachuya

BMW X5

Initally we wanted an X 3 2019 model petrol, but unfortunately we couldn't find one as most are Diesel. Finally we settled for X 5 year 2019 petrol, it arrived in good condition,a very good car .Thank you Everycar!!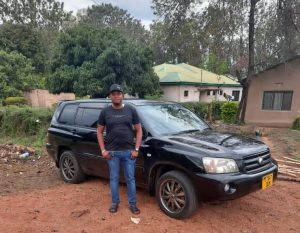 TANZANIA
Shaban Said Mganda

TOYOTA KLUGER

Thanks.. have received a car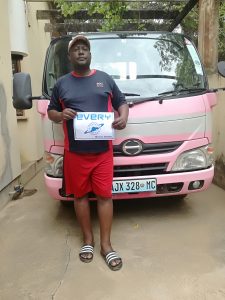 MOZAMBIQUE
BITO CARLOS AFONSO AUGUSTO

HINO DUTRO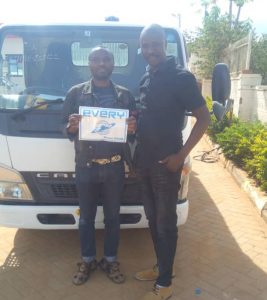 Congo, The Democr. Rep. of the
Gosen Builder Company

MITSUBISHI CANTER

EVERYCAR number one for the Business car...EVERYCAR is my choice and you...?
I would like just to say again Thanks so much to EVERYCAR...EVERYCAR is my choice about a business car...and you?