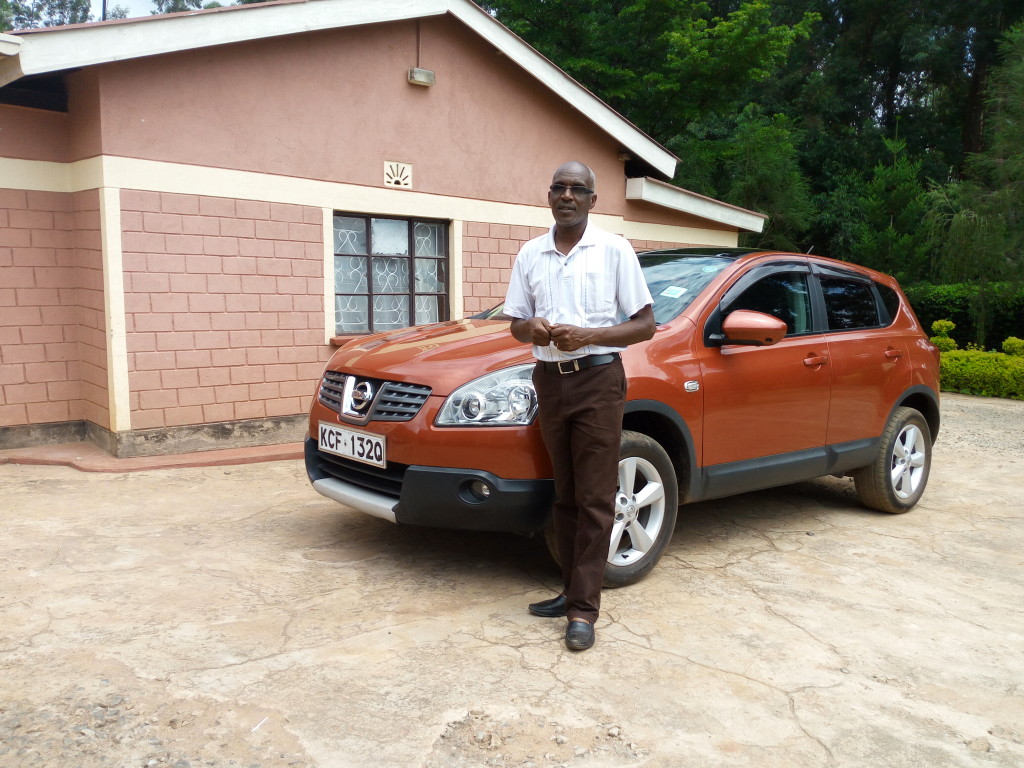 He bought this one last month and he get it in Kenya on this week.
2008 Year , orange color , Low mileage , and the auction grade of this Nissan Dual is 4.5.
It was perfect condition.
Regarding NISSAN Dualis ;
This is one of best SUV in Nissan.
Engine is 2000cc , so not big , it's middle size SUV.
Therefore it's so populr for export customers.
And the fuel consumption is so good , it's 13km per 1 litter petrol , I can't believe how can it make the consumption !
So Nissan Dualis is good ride SUV , and good fuel consumption , and reasonable price !
And there is high grade model too.
The grade is "20G FOUR Arban Black Leather II". It has black leather seat and 4WD and of couser it's full option.
This model is very popular in Japanese user too , especially young business person cause by those reasons.
He is in Kenya Eldoret.
The driving over 800 km from Mombasa to Eldoret was good running and no problem and the condition was perfect.
Therefore , he is so glad , and we are so glad too.
Thank you so much for Mr Stanley !
Best regards,
CEO Watabe