PACKER TRUCK (GARBAGE TRUCK)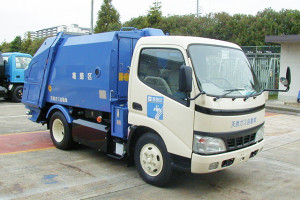 This truck goes its rounds collecting garbage bags from garbage disposals in a city. Basic garbage truck can hold 1~1.5 ton of garbage at once. It's equal with about 900 bags of 4.5L size garbage bags.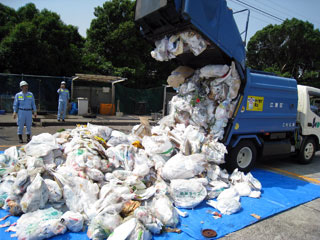 Garbage bags that were collected by the packer truck.
……………………………………………………………………………………………………..
AERIAL WORK PLATFORM TRUCK (LIFT TRUCK)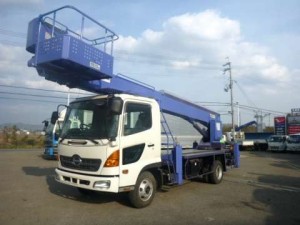 This truck has a lift that can up over 2m. It's used for maintenance of a telephone wire, a traffic signal, air planes, and so on. Sometimes it has been used for taking a film. In Japan, going to a special training is required to operate the lift.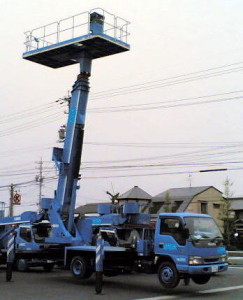 ……………………………………………………………………………………………………..
EARTHQUAKE SIMULATION TRUCK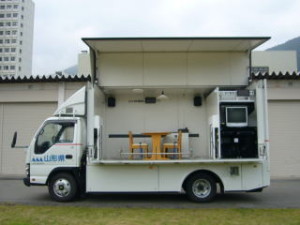 I think this kind of truck is very rare in out of Japan, but many of Japanese may have seen such a truck. It has a simulator that imitated a dining room on the truck bed. Sometimes this truck is sent from an autonomy or Fire‐Defense Headquarters to an event site, a school and so on, and you can experience the vibration of an earthquake.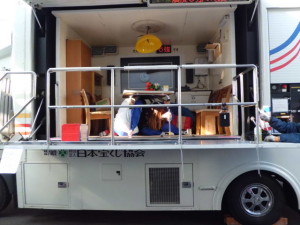 If you are interested to buy Japanese Unique Trucks , please contact us.
We do our best work for all customer's partnership.
It's for SDGs Goal number 17 "PARTNERSHIP FOR THE GOALS"
Let's work together !!