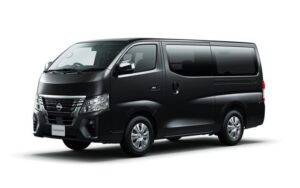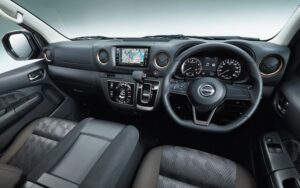 Nissan made a minor change to the "Caravan" gasoline car and started selling it on October 20, 2021. Taking this minor change as an opportunity, the gasoline car name was changed from "NV350 Caravan" to "Caravan".
For the exterior, the front grille and front bumper have been revamped to create a more dynamic, powerful and strong design. Three new body colors have been added: "Pure White Pearl" reminiscent of a snowy field, "Midnight Black" with the image of a jet-black night sky, and "Stealth Gray" with a strong presence in the outdoor scene. Line up. The special paint color is blended with a newly developed special highly elastic resin, and a scratch shield of paint is used to prevent deterioration of the paint surface such as scratches that occur in daily use. The scratch shield is not easily scratched, and even if it does, it will be restored to a state close to that before it was scratched over time.
The interior is based on black, creating a calm atmosphere. The meter uses a new fine vision meter (with a 5-inch TFT display) that is advanced and has significantly improved visibility and operability. The steering uses a new shape D-shaped steering, and the seat trim has been redesigned with a new fabric, greatly improving the texture. All models are equipped as standard with a "seat with spinal support function" that maintains a neutral posture and reduces fatigue during long-term driving, which has been well received by wagons.