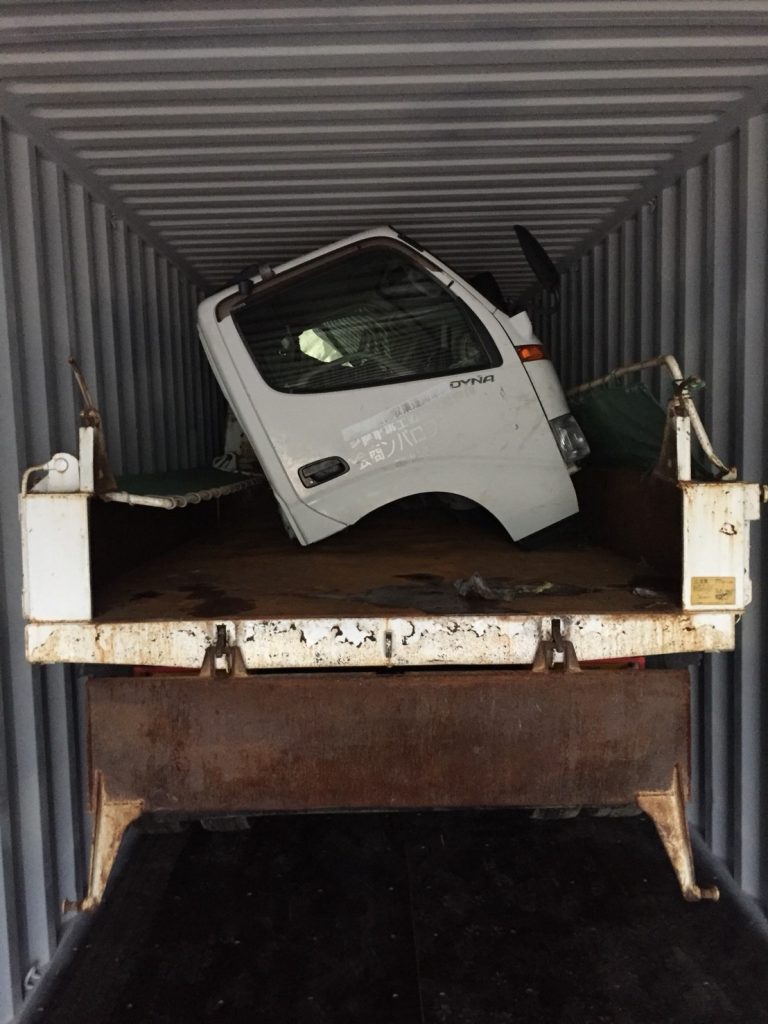 One of our partner from Antigua and Barbuda was ordered these units and parts.
Yesterday they vanned containers in Chiba Japan.
Many of our customers are exporting a car by RORO ship , but in the case of those who can purchase several at once , it is better to load some vehicles in the container and load the parts in the vacant space because it is cheaper than RORO ship , depending on the customer we recommend exporting in containers.