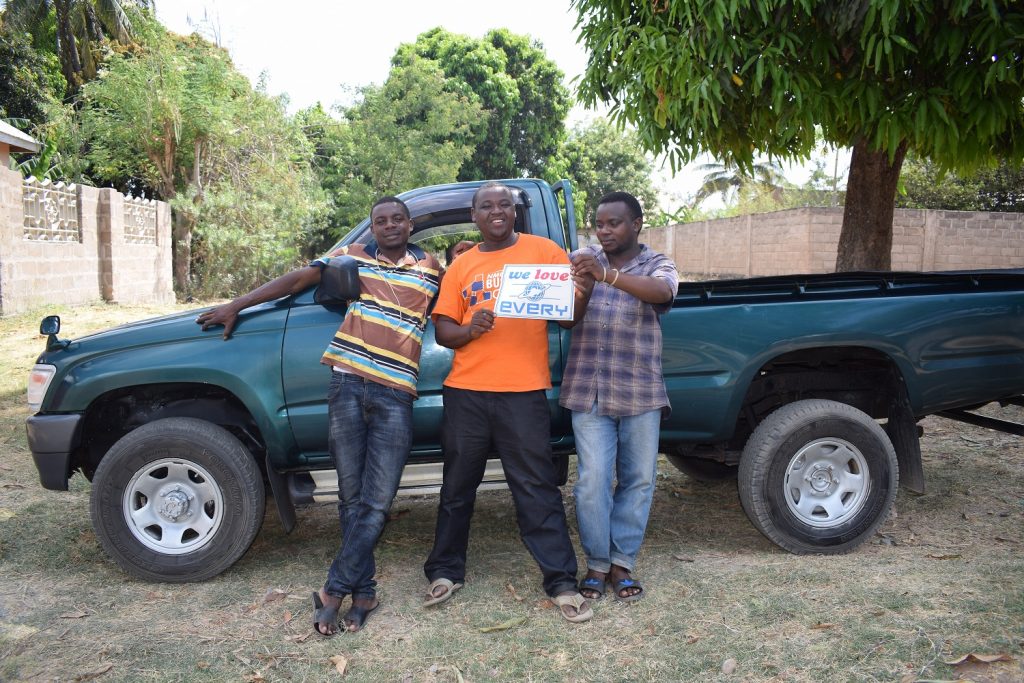 This photograph was sent from customers in Tanzania who purchased Toyota Hilux (1995 model).
The three people took a picture with "We love EVERY" sticker.
This is the happiest moment I am doing this job.
All customers have to pay their money before shipping to Japanese our bank where is so far from the customer's place.
And the cost is not so small , it's so big.
Then , they have to wait to reach the car to their country , it's takes 1 to 2 month , it's not so soon.
Therefore , we need to make the fastest and best service so that customers will have the best smile when they receive their car. When I saw this picture, I felt so strongly again.
TOYOTA HILUX is one of the most popular pick up truck in the world. But the model since 2006 to 2015year is not Japanese model. They are made in Thailand and export to all over the world from Thailand.
But of course we have Thailand office and we can get and find any Pick up truck , and then we will ship from Thailand. And of course we can also do Pre-ship inspection.
If you are interested to order Japanese pick up trucks , please let us know.
We do our best work for all customer's partnership.
It's for SDGs Goal number 17 "PARTNERSHIP FOR THE GOALS"
Let's work together !!
Best Regards,
Best regards,
CEO Yuichiro Watabe