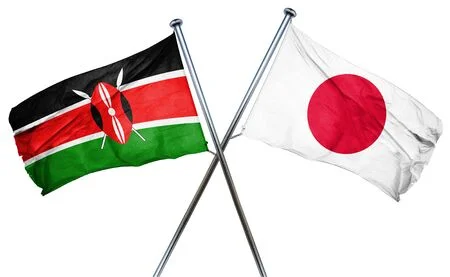 Most Kenyans find it next to impossible to buy a car directly from Japan and bring it to Kenya.
However, Kenya is a large Japanese car market that consistently ranks high in Japan's used car export rankings.

Importing a car from Japan to Kenya can be a smart way to import and save money. Due to the low prices of Japanese used cars, many cars are imported from Japan to Kenya every year. Japan offers high quality cars at very low prices. You can buy a car on a budget at an online auction and easily import it into Kenya under the rules of vehicle importation. You need to consider all the factors necessary to process an imported vehicle in Kenya.
If you know how to do this you can even become wealthy by this business.
Usually, importers transport vehicles in containers called Ro-Ro.
Most used cars are shipped by CIF or C&F. The procedures in Japan are handled by the used car export company.
[Rules and Regulations for the importation of Japanese cars]
If you want to import a car from Japan, there are certain rules and regulations regarding Japanese used cars in Kenya. They are enforced by the Standards of Kenya Imports Order.
Only right-hand vehicles are allowed; you can't import left-hand drive vehicles.
All vehicles must be inspected by a KEBS-appointed agent in Kenya for safer road drive.
[Age-Restriction]
The imported Japanese used cars in Kenya must not be older than eight years from the date of manufacture and the new rule of five years restrictions will be set out soon.
[Documentations Required]
Original bill of lading
The Pre-ship Inspection certificate by JEVIC from Japan
Ownership proof (Invoice)
The Import duty receipt and import declaration form
[The cost]
You need to know all the taxes. So, later on, you won't be grousing about the cost. Here we have listed the cost of importing Japanese cars to Kenya.
A 25% import duty on Japanese cars, and Excise duty varies.
There is a value-added tax of 14%.
There is a railway development levy (1.5%).
At last, import declaration charges of 2%.
If you are looking for any Japanese vehicles , cars and truck and bus , please check our list.
The list of Japanese Used CAR , Truck and bus exporter EVERYCAR.jp (* Click to open).
We do our best work for all customer's partnership.
It's for SDGs Goal number 17 "PARTNERSHIP FOR THE GOALS"
Let's work together !!