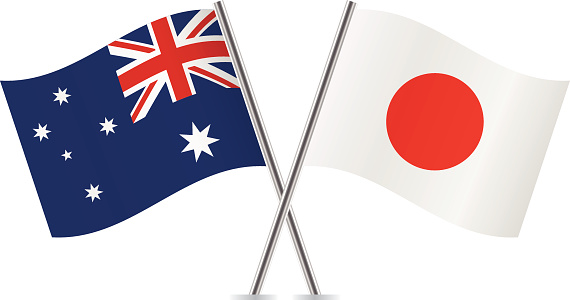 Anyone can import a used Japanese vehicle into Australia. However, permission must be obtained from the Motor Vehicle Safety Standards Division to import vehicles and ensure that they meet safety requirements.
Over the past few years, used Japanese cars have rapidly gained popularity among Australian car enthusiasts.
However, importing used vehicles into Australia can be a complicated process due to various rules and regulations. In addition, a large amount of paperwork is required for the buyer to pick up the vehicle.
Please read the following description of the procedures for importing a used car in Australia.
[Age Restrictions on Imported Cars.]
There are no age restrictions on used cars imported into Australia. Therefore, Australians can import used cars regardless of age.
[About shipping ports].
Used cars are mainly shipped to the ports of Adelaide, Brisbane, Darwin, Fremantle, Melbourne and Sydney. Generally, vehicles are transported by RoRo (Roll-on Roll-off) method, but container transportation can be arranged upon request.
[Regarding Vehicle Import Taxes and Fees in Australia]
Australian Customs and Border Protection and the Department of Infrastructure and Transport caution against attempting to import a vehicle without a vehicle import permit. This means that you must meet the standards set by these governing bodies when importing a used vehicle.
Vehicle taxes are determined by customs. Generally, imported vehicles are subject to customs duties and the Goods and Services Tax (GST). Below are those rates.
Translated with www.DeepL.com/Translator (free version)
Vehicles older than 30 years old : (Duty)10% / (GST)10%
New and used vehicles 30 years old and below : (Duty)10% / (GST)10%
4WD / commercial vehicles : (Duty)5% / (GST)10%
Luxury vehicles : (Luxury Car Tax)33% of the amount above the luxury car threshold
[Here are some tips for importing a used vehicle into Australia.]
Before importing a vehicle, contact the Department of Infrastructure and Regional Development to learn about the conditions that must be followed in order for your vehicle to be approved for shipment. You can contact the Department of Infrastructure and Regional Development to find out what conditions must be followed in order for your vehicle to be approved for shipment.
Once you have arranged for your vehicle to be shipped to Australia, be sure to file an Import Declaration with the Department of the Interior.
Once you have submitted a valid VIA and paid the customs duty, GST, luxury car tax, and other fees (if applicable), you can take delivery of your vehicle.
It is important to ensure that the vehicle's internal and external components are clean and free of biosecurity contamination when being transported to Australia. This work can be done by us prior to export.
If you are looking for any Japanese vehicles , cars and truck and bus , please check our list.
The list of Japanese Used CAR , Truck and bus exporter EVERYCAR.jp (* Click to open).
We do our best work for all customer's partnership.
It's for SDGs Goal number 17 "PARTNERSHIP FOR THE GOALS"
Let's work together !!