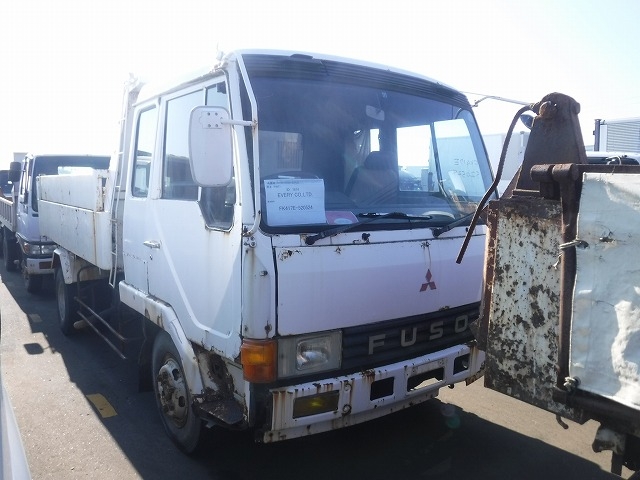 This FUSO FIGHTER was ordered from one of our customer in Uganda.
This FK417 model , it has 6D16 engine.
FUSO 6D16 engine series trucks are most popular model because the engine is very toughness and powerfull.
This truck had some rusts and dents on the body , but of course the underneath and engine are good condition even it's old model. And of course this was so good price.
Can you believe it ? This truck is 1988year model. It was 30 years ago!
But this truck will be able to move so activity for long time.
This is the evidence that FUSO FIGHTER's engine are so strong and toughness.
Especially , 6D engine series are most.
6D14 , 6D15 , 6D16 , 6D17 , etc ,,,
If you want most storong FUSO FIGHTER , you should buy 6D engine series.
Or if you want lower price FUSO FIGTHER , you should buy newer models since 1999year.
Because 6D engine seriese was till to 1998year.
If you are interested to buy any FUSO FIGHTER , please check our list.
FUSO FIGHTER list
If you are looking for any Japanese vehicles , cars and truck and bus , please check our list.
The list of Japanese Used CAR , Truck and bus exporter EVERYCAR.jp (* Click to open).
We do our best work for all customer's partnership.
It's for SDGs Goal number 17 "PARTNERSHIP FOR THE GOALS"
Let's work together !!
Best Regards,
Best regards,
CEO
Yuichiro Watabe