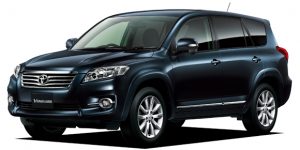 Good morning. The cold wave coldest in recent 30 years is coming on Japan now. Fortunately snow is not so heavy in our area but temperature seems to keep very low till around next weekend.
Today I'd like to report about a car model which has been sold many to African country. TOYOTA Vanguard is one of TOYOTA's SUV. 7-seater model is poplar but 5-seater is also liked due to affordable price.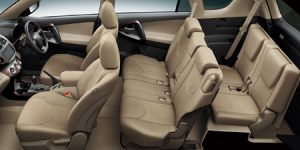 Vanguard's interior (7-seter)
In days go by it was Harrier when we said the most poplar medium-class SUV in TOYOTA cars. TOYOTA RAV4 was also liked by many people very much but the body & engine of the first model were smaller when it was compared with Harrier which debuted in 1997.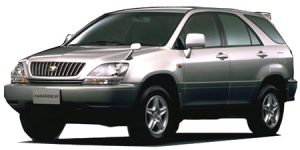 Harrier the first model (4575×1815×1665mm)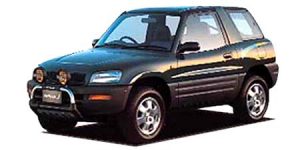 RAV4 the first model (3-door type) (3695×1695×1655mm)
The first Vanguard debuted in 2008 as the new model of TOYOTA's medium-class SUV. The body is over 180cm width, 3500cc & 2400cc engine were prepared for the model.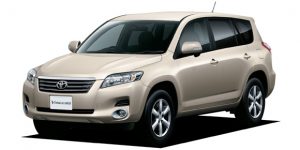 Vanguard the first model (4570×1815×1685mm)
Please check this stylish & tough SUV if you are interested. We have been preparing good cars as following.
If you are looking for any Japanese vehicles , cars and truck and bus , please check our list.
The list of Japanese Used CAR , Truck and bus exporter EVERYCAR.jp (* Click to open).
We do our best work for all customer's partnership.
It's for SDGs Goal number 17 "PARTNERSHIP FOR THE GOALS"
Let's work together !!
Best Regards,