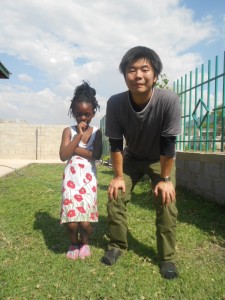 Hi, This is Shibuya.
I came back from Zambia on Tuesday.
I saw the local situation physically and talked about strategy with my agent.
The trip is unforgettable in my life.
I'm sure we can extend the business in the country.
To whom people I saw in Zambia, Thank you, thank you, thank you!
Shibuya