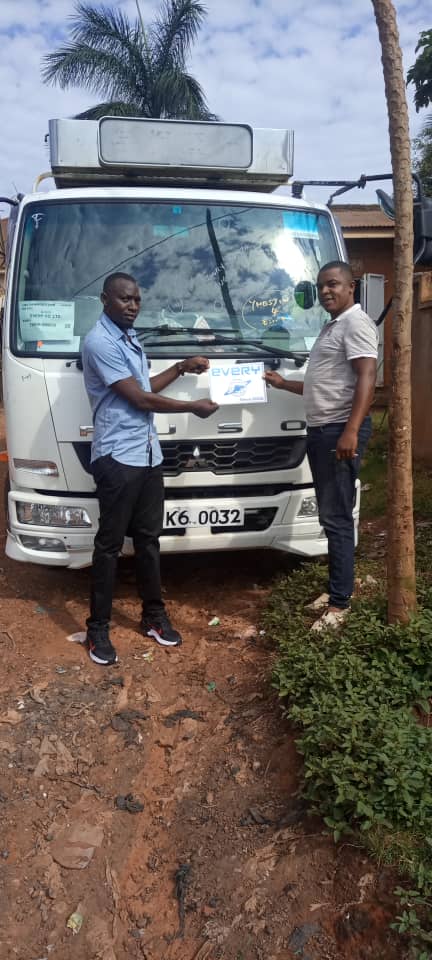 The customer sent the photo and reviews of the MITSUBISHI FUSO FIGHTER which he bought from us.
[It has been a good experience doing business with EVERYCAR.jp , thank You team EVERY for the cooperation.]
I appreciate so much for this word and special photo with his son.
The truck written in Japanese will continue to be active in Uganda for a long time.
This is exactly "Customer success" !!
This MITSUBISHI FUSO FIGHTER is ;
2011Year model , 7,540cc , FK61F , 6M60 engine , alminium flat body with bed
MITSUBISHI FUSO FIGHTER with a 6D engine are the most popular, but their model years are old and the body price is high. It's a popular engine, but I also recommend the new model year MITSUBISHI FUSO FIGHTER because all MITSUBISHI engines are very tough and any truck can be used in different regions for many years.
We are professional of MITSUBISHI FUSO FIGHTER.
So if you are interested to buy MITSUBISHI FUSO FIGHTER , please check our list.
The stock list of MITSUBISHI FUSO FIGHTER (*Click to open the page)
It's for SDGs Goal number 17 "PARTNERSHIP FOR THE GOALS"
Work Together !!
CEO Yuichiro Watabe
----------------------
Japanese Used Truck and Bus , and Cars exporter / EVERYCAR.jp
"EVERY's MISSION - To make smile in all over the world"
EVERY CO LTD since 2006 year
E-mail : y-watabe@everycar.jp
Mobile and Whatsapp : +819072259491