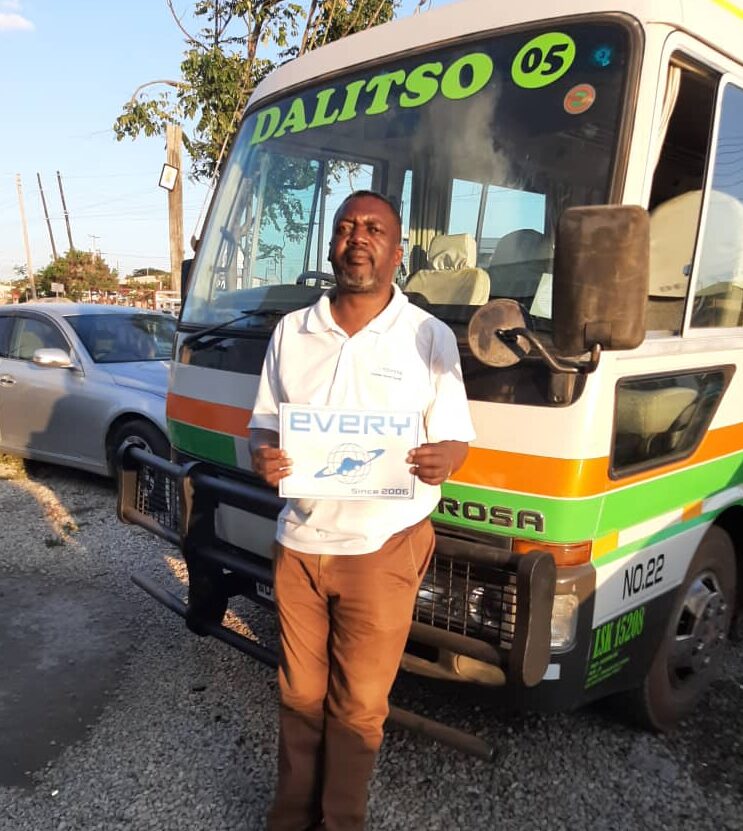 MITSUBISHI ROSA / 29 Seats
1998Year / 186,000km / 3,900cc / 4D34 Engine
Manual / BE439F-40695 / Diesel
Customer's review : I received the Bus in good condition thank you Everycar Japan.
The customer in Zambia who purchased a 20 year old Mitsubishi Rosa bus.
The mileage is 200,000 km, and it still has hundreds of thousands of kilometers to go.
It looks like the bus was customized to Zambian specifications after importation.
So it's a cool bus !
This Rosa is the third generation model.
The third generation of the Mitsubishi Rosa was manufactured and sold from 1984 to 1993.The third generation Rosa is very popular as the 4D3 model.
June 1986 - The first complete change in 13 years, with sleek lines building on the design of the MS7 series Aerobus that debuted earlier. The enlarged front windshield, lower left safety window, instrument panel design, and ergonomic control layout greatly improved the driving environment. The styling was highly acclaimed, and in 1987 it became the first Microbus to win the Good Design Award from the Ministry of International Trade and Industry.
This third-generation Rosa was also designed as a front-engine, rear-wheel-drive, mid-size commercial vehicle. The vehicle was characterized by its relatively compact size while offering a large interior space.
The third-generation Rosa was widely used not only for commercial purposes, but also as a sightseeing bus and shuttle bus. Therefore, it was designed with an emphasis on comfort and durability.
If you are looking for any Japanese vehicles, cars and truck and bus for sale, please check our list.
The list of Japanese Used CAR, Truck and Bus exporter EVERYCAR.jp (*Click to open).
We do our best work for all customer's partnership.
It's for SDGs goal number 17 "PARTNERSHIP FOR THE GOALS".
Let's work together!