Hi there, today I'd like to introduce our new service. We can arrange shipping your car by container. To Port Mombasa, Dar Es Salaam, Durban are available. To Walvisbay is also available (Minimum order is 1 container).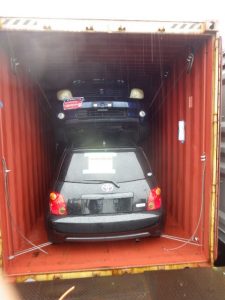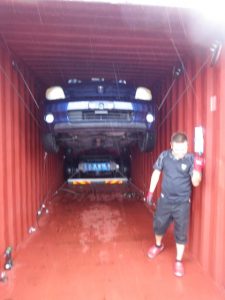 HOW TO SHIP YOUR CAR by Container Express
Load your car into a container.
The container is shipped by vessel.
The container arrives at CFS and unloaded at your port yard.
You will receive your car at the port yard.
The process is almost same with shipping by RORO. We just have to ask you to accept receiving your car at our mentioned CFS.
You will be required no extra charge to receive your car except regular charge for importing a car (Local tax, etc).
STRENGTH
Vessels leave Japan weekly.
Reasonable freight cost.
Nobody can steal your car parts, audio, etc inside of the container.
Inner cargo is acceptable (If the part can be put inside of your car).
WEAKNESS
Large trucks, buses which is bigger than the container door opening size can't be acceptable.
Have a good day.
Hinako