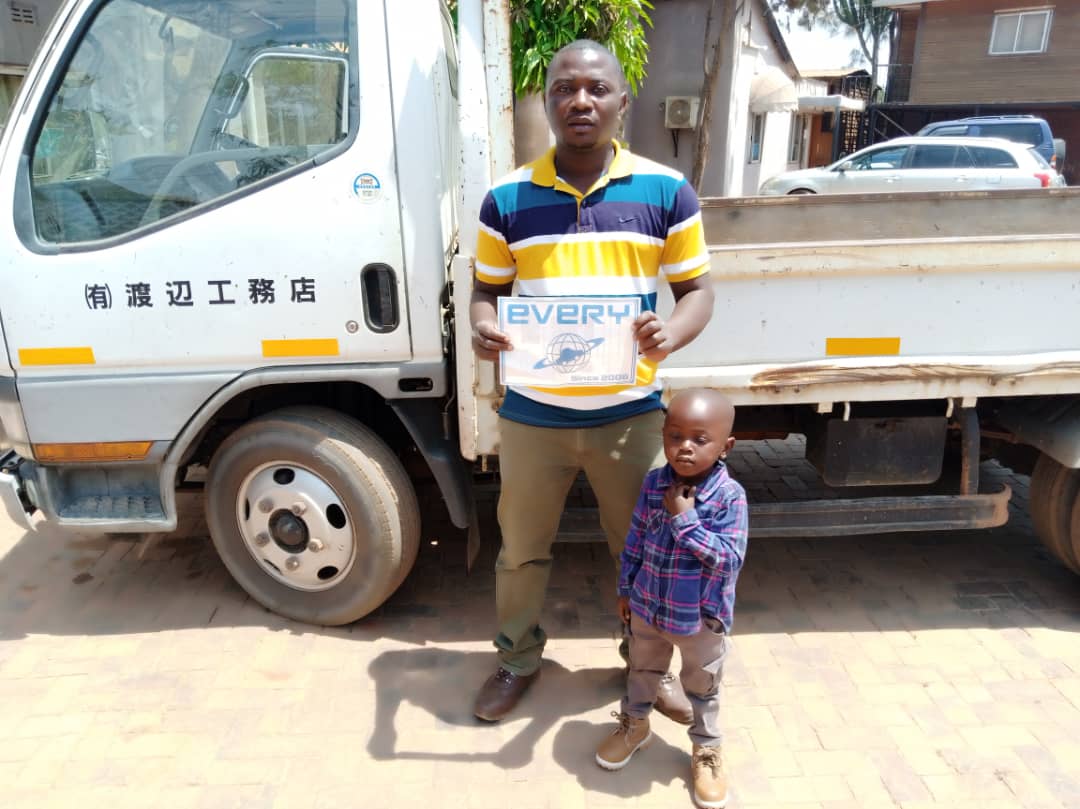 The customer sent the photo and reviews of the MITSUBISHI CANTER which he bought from us.
[Thanks received the Truck in good condition , Big Thanks to EVERY CO.JP.]
I appreciate so much for this word and special photo with his son.
The truck written in Japanese will continue to be active in Zambia for a long time.
This is exactly "Customer success" !!
This MITSUBISHI CANTER is ;
2002year model , 5,240cc , FE53EC , 4M51 engine , low mileage
The most popular MITSUBISHI CANTER is the 4D series engine ( 4D32 , 4D33 , 4D34 , etc ) , but other engine models are also very tough and can be used for a long time.
And other models are lower price !!
Therefore , we may recommend a model that is cheaper but can be used for a long time than a popular model that is expensive.
We can find any MITSUBISHI CANTER from all Japanese market.
We are professional of MITSUBISHI CANTER.
If you are interested to buy MITSUBISHI CANTER , please check our list.
The stock list of MITSUBISHI CANTER (*Click to open the page)
It's for SDGs Goal number 17 "PARTNERSHIP FOR THE GOALS"
Work Together !!
CEO Yuichiro Watabe
———————-
"EVERY's MISSION – To make smile in all over the world"
EVERY CO LTD since 2006 year
E-mail : y-watabe@everycar.jp
Mobile and Whatsapp : +819072259491