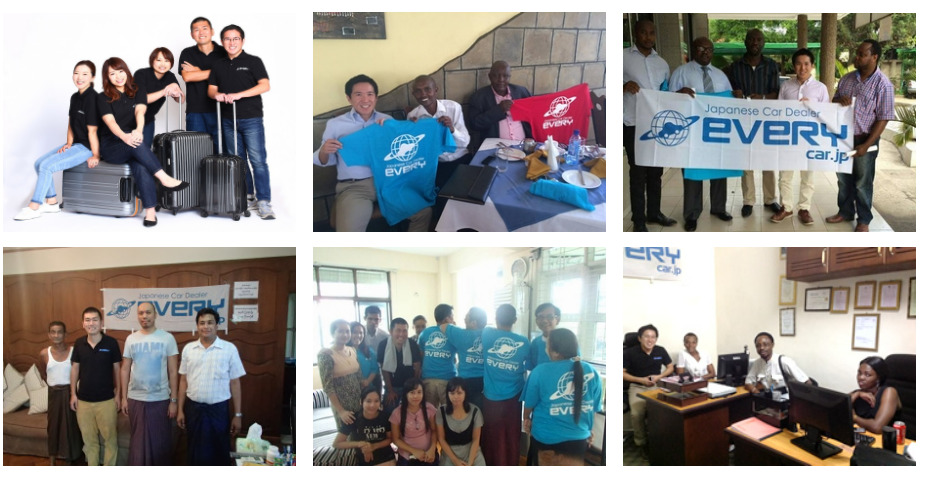 The business policy for this 17th term is "Customer Success".
We have been exporting Japanese cars to more than 70 countries around the world for the past 16 years.
As a result of thinking about what we can do for our customers, who have been supported by customers all over the world, we have achieved "Customer Success".
We have been exporting Japanese used cars to all over the world since 2006 year.
The origin of name "EVERY"
* WE PROGRESS EVERYDAY.
* WE CHALLENGE EVERYTHING.
* WE WORK FOR EVERY CUSTOMER'S HAPPINESS.
And we always work with our philosophy "EVERY WAY".
------------EVERY WAY------------
< MISSION >
To make smile in all over the world with our best friends.
< VISION >
To be the best trusted global car dealer.
< CORE VALUE >
-EVERY's Spirits-
Challenge ! Change! Immediately! Teamwork! Enjoy!
-----------------------
We will partner with customers around the world to build a bright future by realizing this philosophy and by realizing more "Customer Success".
It's for SDGs Goal number 17 "PARTNERSHIP FOR THE GOALS"
Work Together !!
CEO Yuichiro Watabe
----------------------
"EVERY's MISSION - To make smile in all over the world"
EVERY CO LTD since 2006 year
E-mail : y-watabe@everycar.jp
Mobile and Whatsapp : +819072259491