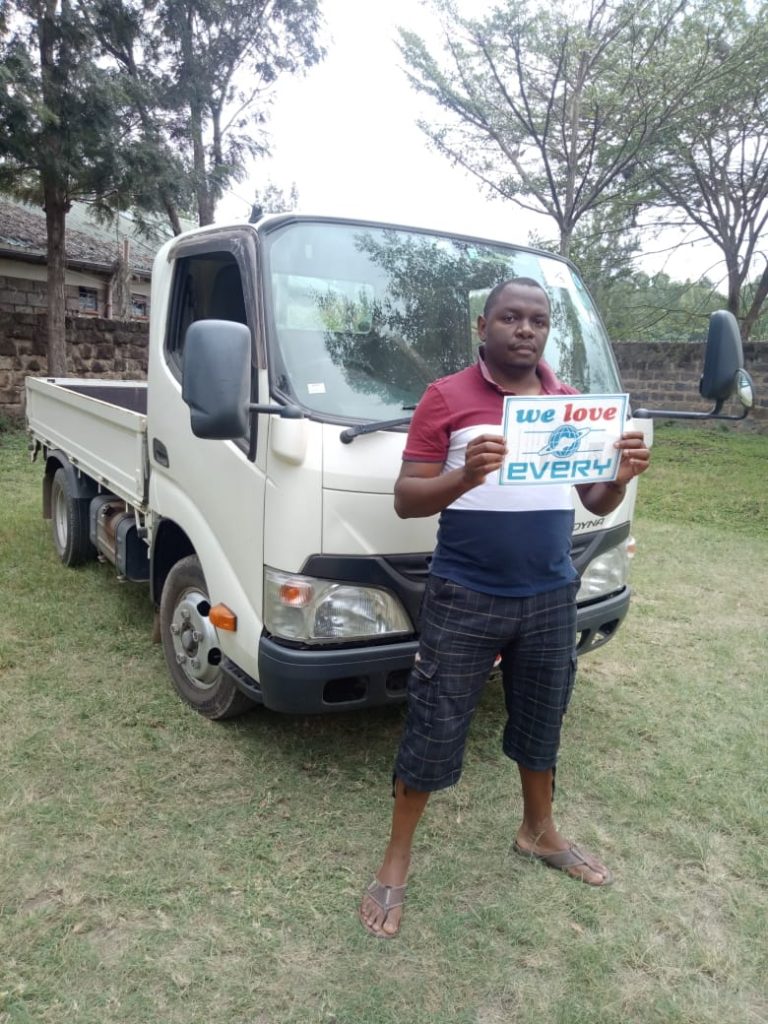 The customer sent the photo of the TOYOTA DYNA TRUCK which he bought from us.
We are appreciate so much.
2014Year , XZC605 , Flat body
DYNA TRUCK is small/medium-duty truck sold by TOYOTA.
The name "DYNA" is an abbreviation for the English word "Dynamic".
It's twin model for "TOYOACE".
All same body and some engine , and same chassis.
It has a wide chassis lineup, from compact specification with maximum loading capacity of 1 ton class to 4 ton loading class that can be operated with medium size 8 ton license.
Of course TOYOTA's body and engine are so toughness and strong. So this DYNA TRUCK will be used in Kenyan road for long future.
The following are three main points that we recommend purchasing TOYOTA DYNA TRUCK.
1.Achieves low pollution and low fuel consumption by adopting a clean diesel engine
2.Compliant with Japanese government standards that have passed high safety standards
3.Even if it breaks down, you can easily get parts
If you are interested to buy any TOYOTA DYNA TRUCK , please check our list.
The list of TOYOTA DYNA TRUCK (*Click to open the page)
We do our best work for all customer's partnership.
It's for SDGs Goal number 17 "PARTNERSHIP FOR THE GOALS"
Thank you so much.
Best regards,
"EVERY's MISSION – To make smile in all over the world"
EVERY CO LTD since 2006 year
CEO Yuichiro Watabe / y-watabe@everycar.jp
Mobile and Whatsapp :?+819072259491