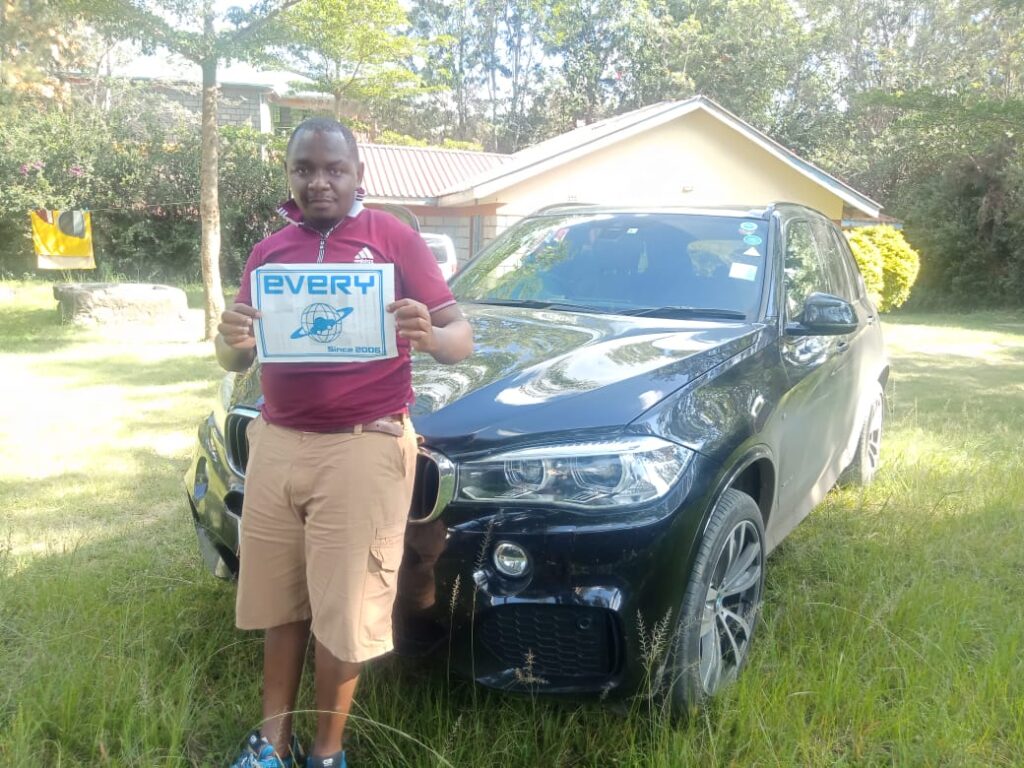 The customer sent the photo of the BMW X5 which he bought from us.
"Initially we wanted an X 3 2019 model petrol, but unfortunately we couldn't find one as most are Diesel. Finally we settled for X 5 year 2019 petrol, it arrived in good condition, a very good car .Thank you Everycar.jp !!"
We are appreciate so much for the comment too.
I had a hard time finding the 2019 model with a sunroof. It is a product that I was able to obtain by making the best use of the network of BMW dealers all over Japan.
Our main products are trucks and buses, but we can propose the best products that meet the needs of our customers regardless of the model or model year.
We call this "EVERY SPEED ORDER SYSTEM".
Please see the link page for details. I'm sure it will be a satisfying system.
And if you are interested to buy any Japanese used vehicle , please let me know your order details from the car search request page. (*Click to open the page)
We do our best work for all customer's success.
It's for SDGs Goal number 17 "PARTNERSHIP FOR THE GOALS"
Work Together !
CEO Yuichiro Watabe
-----------
"EVERY's MISSION - To make smile in all over the world"
EVERY CO LTD since 2006 year
E-mail : y-watabe@everycar.jp
Mobile and Whatsapp :+819072259491