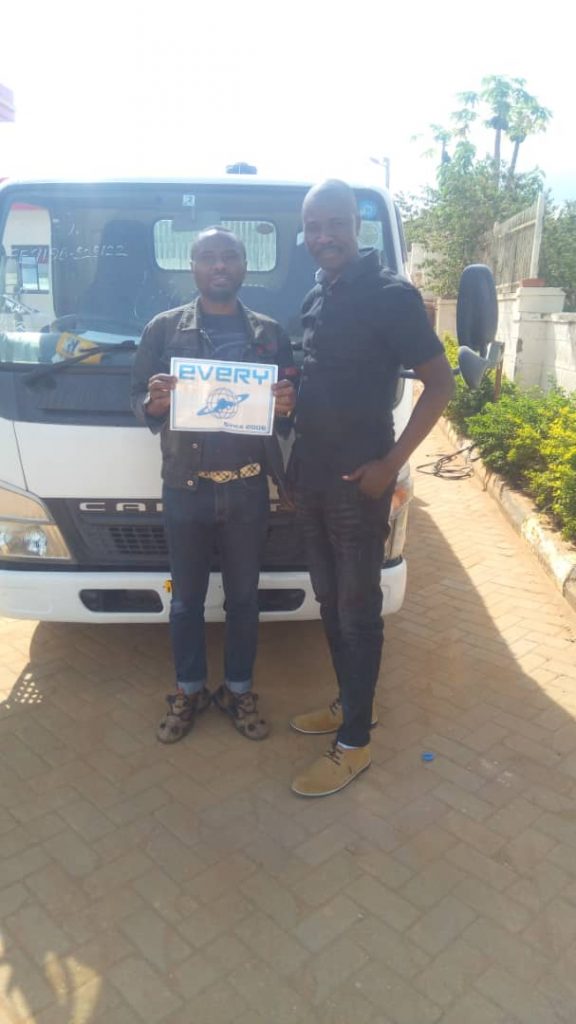 The customer sent the photo of the MITSUBISHI CANTER which he bought from us.
We are appreciate so much.
MITSUBISHI CANTER
FE71DB , DUMP , 4890CC , MANUAL
HIGH DECK , 3 TON
"EVERYCAR number one for the Business car...EVERYCAR is my choice and you...?
I would like just to say again Thanks so much to EVERYCAR...EVERYCAR is my choice about a business car...and you?"
I am very happy to receive such words.
You know MITSUBISHI CANTER is one of most popular compact truck in Japanese market.
MITSUBISHI CANTER has many model and their engines can be used for a long time with very high accuracy.
Although it is a small model, it can run powerfully even at low speeds and can generate abundant torque.
It has a large load capacity, and although it is the size of a standard compact car, there are many choices for body length, so it is expected to work like a medium-duty truck.
If you are interested to buy any MITSUBISHI CANTER , please check our list.
The list of MITSUBISHI CANTER (*Click to open the page)
We do our best work for all customer's success.
It's for SDGs Goal number 17 "PARTNERSHIP FOR THE GOALS"
Thank you so much.
Best regards,
CEO Yuichiro Watabe
-----------
"EVERY's MISSION - To make smile in all over the world"
EVERY CO LTD since 2006 year
E-mail : y-watabe@everycar.jp
Mobile and Whatsapp :+819072259491