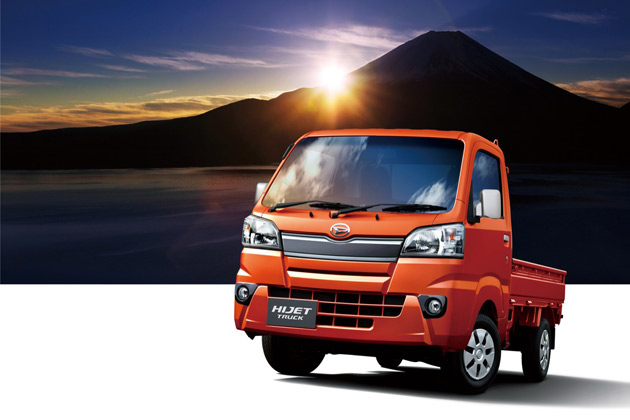 The Light truck Daihatsu HIJET TRUCK where the first generation appeared in 1960.
The former model was released in 1999. It is continued making really for 15 years eight months while adding improvement several times. In this full model changeover which is the tenth generation, A platform was renovated. The angle to open of the door spreads, and a woman and the elderly person become easy to get in and out, too. The windshield moved it forward while making an angle. I cause the point of view of the steering, and it is in the space that it is easy to run from small-sized to large by having increased quantity of seat slide of the driver's seat (140mm). The seat is available for reclining it, and space of anteroposterior long 175mm to be able to put the baggage in the seat rear is prepared for.
OEM
TOYOTA PIXIS TRUCK
SUBARU SAMBAR TRUCK
If you are interested to buy DAIHATSU HIJET TRUCK , please check our list :
If you are looking for any Japanese vehicles , cars and truck and bus , please check our list.
The list of Japanese Used CAR , Truck and bus exporter EVERYCAR.jp (* Click to open).
We do our best work for all customer's partnership.
It's for SDGs Goal number 17 "PARTNERSHIP FOR THE GOALS"
Let's work together !!
Best Regards,