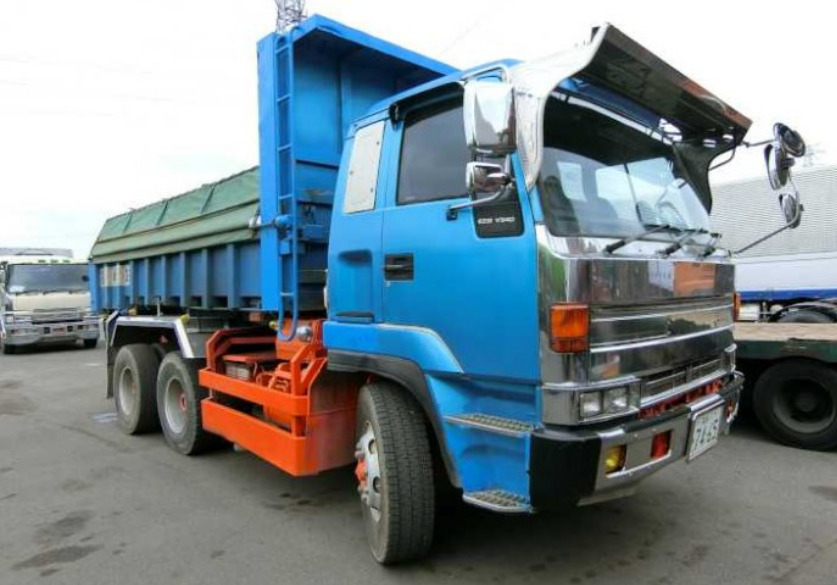 EVERYCAR.jp had been exporting many ISUZU GIGA TRUCK to all over the world since 2006.
And we can find any ISUZU GIGA TRUCK from all Japanese market.
ISUZU GIGA is one of the most popular heavy-duty trucks.
In addition to trucks and buses, Isuzu Motors, which also manufactures and sells marine and industrial diesel engines, is the truck where you can experience the power of diesel engines most.
ISUZU GIGA has a powerful driving force from a large diesel engine, but it is also equipped with safety and driving support technologies such as pre-crash braking and millimeter-wave inter-vehicle cruise at all speeds.
In addition, the spacious high roof and storage capacity that is outstanding among large trucks realizes the highest level of comfort and comfort in large trucks.
The ISUZU GIGA released in 1994 is the current model of the second generation, which was fully remodeled in 2015.
ISUZU GIGA has several engine models, all of which are popular engines. Isuzu's engine is very tough and has been active all over the world even after being used in Japan for decades.
There are many customer orders depending on the engine model, so please refer to the model below.
Engine model
cc
Horse power
Year model
6SD1
9,839
310-340
1994-2005
6WA1
330-390
330-390
1994-2000
6WF1
330-370
330-370
1999-2007
6WG1
400-520
1997-
1997-
6NX1
7,790
340
2016-
6TE1
18,933
330-370
2001-2003
8TD1
24,312
410-480
2000-2003
10TD1
30,390
600
1997-2003
6UZ1
9,839
330-400
2005-
6UV1
9,839
330
2015-
8PE1
15,201
285
1994-2003
10PE1
19,001
325-360
12PE1
22,801
385-450
1994-2000
If you are looking for ISUZU GIGA , please check our list.
The list of ISUZU GIGA TRUCK (* Click to open).
We do our best work for all customer's partnership.
It's for SDGs Goal number 17 "PARTNERSHIP FOR THE GOALS"
Let's work together !!
Best Regards,