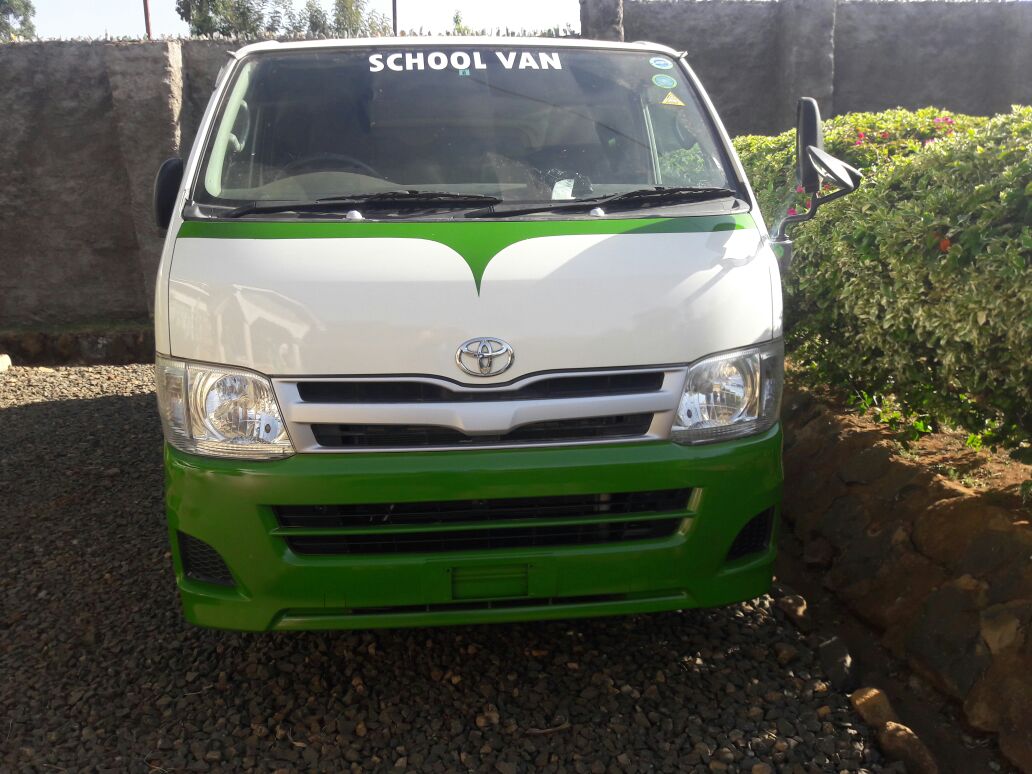 This Hiacevan which we export on 2016year is using in Kenyan school now.
Our Kenyan representative Mr Stanley who is CEO of STANSWAY MOTORS imported it.
I wish that the Van is ride many children with their dreams.
Japanese Van is very strong even if it's petrol model.
The Hiacevan is TRH200 model , it's petrol and 2000cc model.
Petrol Hiacevan is very popular in Japanese market too because it's comfortable and silent than diesel but it's strong.
And of course petrol Hiacevan is lower price than diesel Hiacevan.
Therefore , I recommend so much for petrol Hiacevan.
Toyota Hiacevan is the king of Van in all over the world.
Hiacevan will make big profit for you , by business or family , or school , or any purpose.
If you are interested to buy petrol Hiacevan from us , please check our list of petrol Hiacevan.
If you are looking for any Japanese vehicles , cars and truck and bus , please check our list.
The list of Japanese Used CAR , Truck and bus exporter EVERYCAR.jp (* Click to open).
We do our best work for all customer's partnership.
It's for SDGs Goal number 17 "PARTNERSHIP FOR THE GOALS"
Let's work together !!
Best Regards,
Best regards,
CEO , Yuichiro Watabe