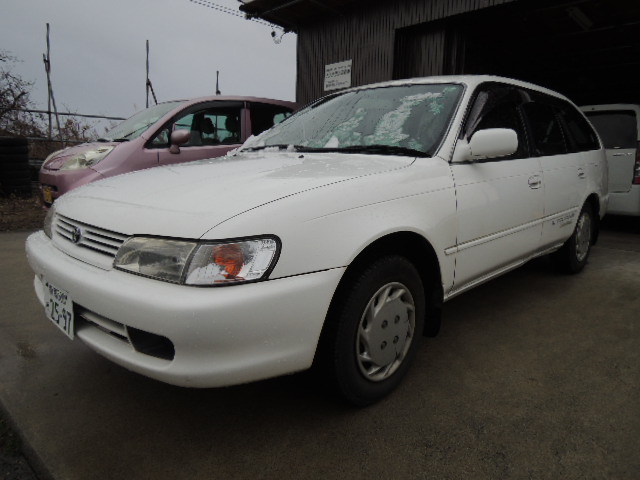 It is the good vehicle which is in a state very.
The condition of the engine is very good, too.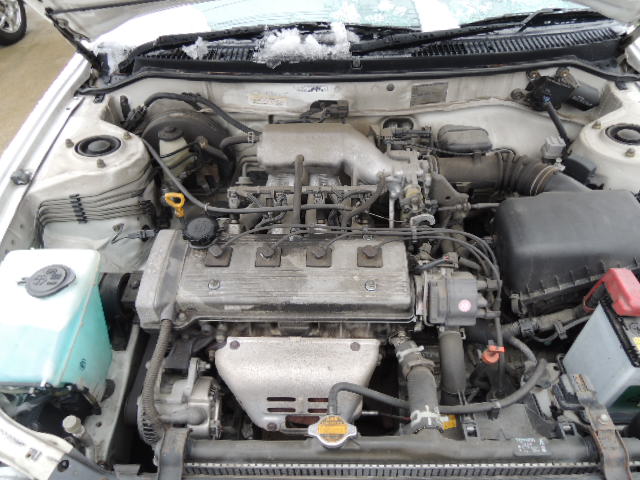 Toyota joint venture partner Tianjin FAW Xiali  produces now the 5A-FE (dubbed 5A+) for Vela and Weizhi (C1) subcompact sedans.
Output for the 1987 FI version was 104 hp (78 kW) at 6000 rpm and 97 lb·ft (131 N·m) at 4800 rpm.
The later one produced 100 hp (75 kW) at 5600 rpm and 102 lb·ft (138 N·m) at 4400 rpm.
The version now produced by Xiali produces 100 hp (75 kW) at 6000 rpm and 96 lb·ft (130 N·m) at 4400 rpm.
The grade is L TOURING LIMITED.
Unfortunately the retainer of the left rear door has damage,
but there is not the problem with the opening and shutting of the door.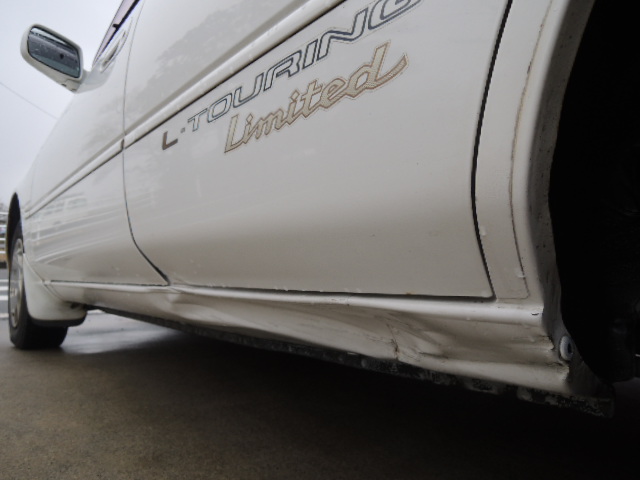 It becomes the price that performed a discount by just that much.
It becomes the iron wheel with the photograph, but, please talk because you can replace it with an aluminum wheel.
If you are interested this stock , please check more details ; TOYOTA COROLLA WAGON 
You who thought that I want it must do an inquiry immediately.
If you are looking for any Japanese vehicles , cars and truck and bus , please check our list.
The list of Japanese Used CAR , Truck and bus exporter EVERYCAR.jp (* Click to open).
We do our best work for all customer's partnership.
It's for SDGs Goal number 17 "PARTNERSHIP FOR THE GOALS"
Let's work together !!
Best Regards,