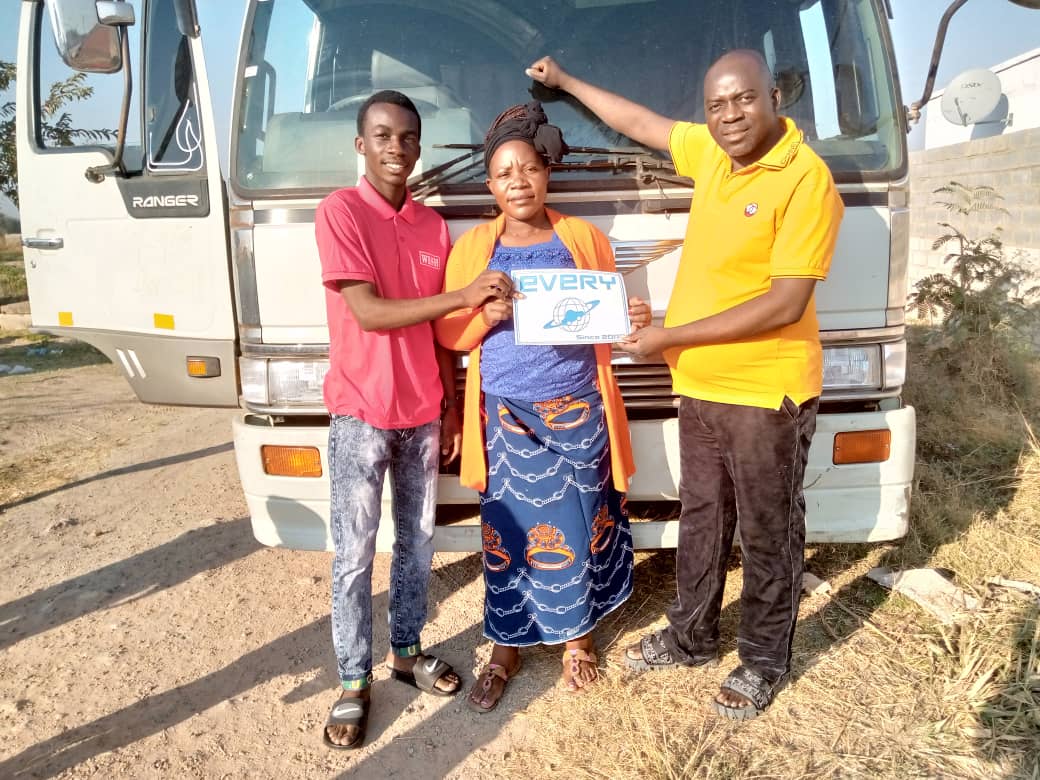 The customer sent the photo of the HINO RANGER which he bought from EVERYCAR.jp
HINO RANGER / Flat body / H07D engine / 7,540cc
This truck has been in use for nearly 30 years, but it has been used for a long time in a very clean condition, so the customer was very happy.
Hino Ranger's H07D engine is popular overseas, and many buyers order by specifying the engine model. The old engine is of course sturdy, but since it does not use complicated technology, it can be repaired at a shop like a roadside shop. If you keep repairing it, you can use it for a longer time than you imagined, so it can be said that it is a product with extremely high cost performance from the point of view of overseas users.
-------------------
[H07D]
Introduced in 1989. The maximum output is 195 horsepower.
[Vehicle model]
HINO RANGER
HINO RAINBOW BUS
-------------------
What's more, this Hino Ranger is a 4WD model, which is rare, and it will be a great success on the roads of Zambia, where the infrastructure is not well developed. 4WD vehicles are not very popular because they are taxed higher than 2WD vehicles and the probability of breakdown is higher than 2WD vehicles, but of course they can be used on rough roads, so local users We listen to your requests and try to be flexible.
If you are looking for HINO RANGER , please check our list.
HINO RANGER (* Click to open).
We do our best work for all customer's partnership.
It's for SDGs Goal number 17 "PARTNERSHIP FOR THE GOALS"
Let's work together !!
Best Regards,