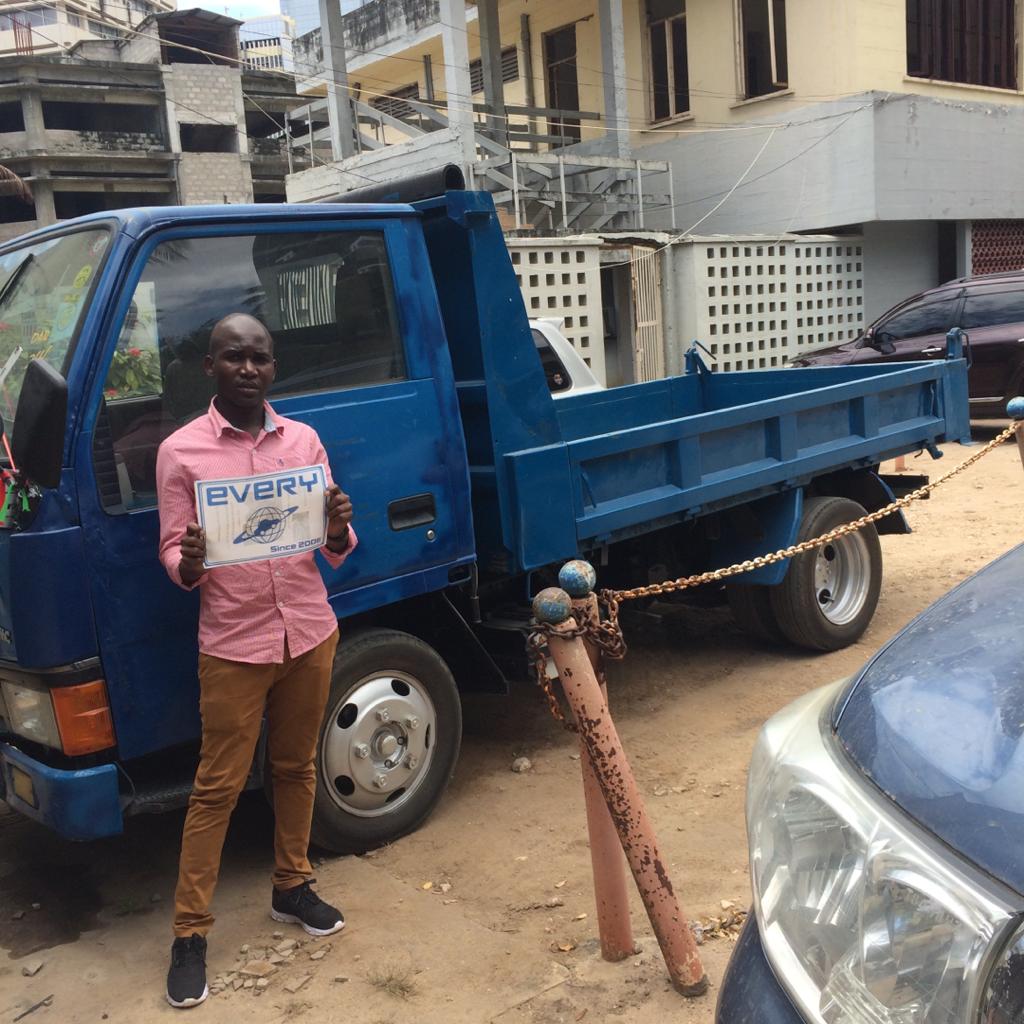 The customer sent the photo of the MITSUBISHI CANTER which he bought from EVERYCAR.jp
1991Year , 3600cc , FE305BD , 4D32 Engine
Canters with 4D32 engines are still traded at high prices.
Engine model : 4D32
Maximum output : 110ps (96kW)/3200rpm
Maximum torque : 31.0kg・m(304N・m)/1800rpm
Total displacement: 3,600cc
This models are not often sold in the Japanese domestic market. Because it is difficult for trucks of this year to pass Japanese vehicle inspections,
Most of the 4D CANTER in Japan are exported overseas.
The 4D series CANTER is very tough, easy to repair and can still be used for a long time.
The 3,600cc engine has good fuel efficiency and is a strong engine, so even if the mileage increases, it can be used for a very long time if maintenance is continued properly.
The 4D CANTER has already been manufactured by Mitsubishi, so the number of 4D trucks in Japan is decreasing day by day.
Therefore, the price may rise in the future.
So, if you are looking for a 4D CANTER , please consider it as soon as possible.
If you are looking for any MITSUBISHI CANTER , please check our list.
The list of MITSUBISHI CANTER (* Click to open).
We do our best work for all customer's partnership.
It's for SDGs Goal number 17 "PARTNERSHIP FOR THE GOALS"
Let's work together !!
Best Regards,