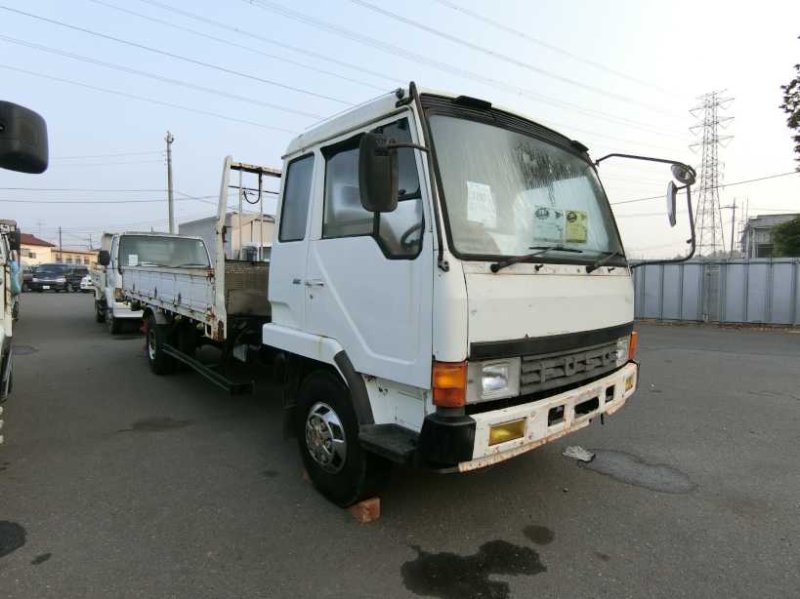 MITSUBISHI FUSO FIGHTER with the 6D1 series engines are very popular and are trading at high prices even on trucks that are about 30 years old.
The 6D1 series engines was an engine for medium-duty trucks that appeared in 1974, and there were 6D10 (5,974cc), 6D11 (6,754cc), 6D14 (6,557cc), 6D15 (6,919cc), 6D17 (8,201cc), etc.
It's a rugged engine suitable for rough road use, long-term use, and relatively easy to repair, which is a popular secret, but the engine alone is expensive, so even older fighter's have a high budget. Is required.
However, trucks with 6D1 series engines are undoubtedly Japan's leading medium-duty trucks and will continue to be needed around the world.
Many Japanese trucks are still needed in Africa and the Caribbean Sea, and trucks with such old-fashioned but strong engines are needed as valuable products.
We can search for MITSUBISHI FUSO FIGHTER from markets all over Japan, buy them and export them all over the world.
If you are looking for any MITSUBISHI FUSO FIGHTER , please check our list.
MITSUBISHI FUSO FIGHTER (*Click to open)
We do our best work for all customer's partnership.
It's for SDGs Goal number 17 "PARTNERSHIP FOR THE GOALS"
Let's work together !!
I am waiting for your reply.
Best regards,