Making roads, buildings, etc, Transporting products…Trucks are one of things what we can't live without. Today I'd like to introduce some interesting installations of trucks. You can utilise them for your business.
(1) Sliding Loader Dump
A standard dump tray will up / down on a truck chassis. But a sliding loader dump tray slides backwards.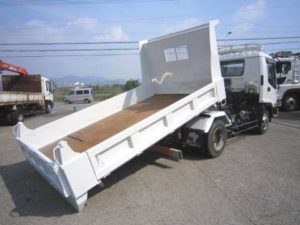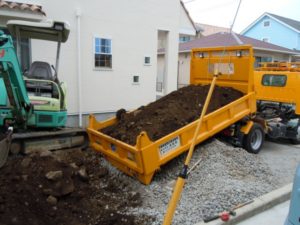 Gravels can be dumped without scattering.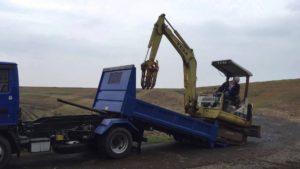 Small shovel can be loaded on.
(2) Roll On Truck
This is the installation for carrying a container. A roll on truck will pull up a container using wire winch.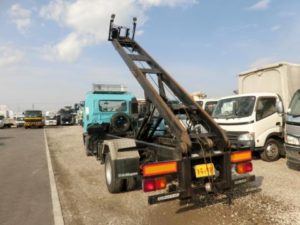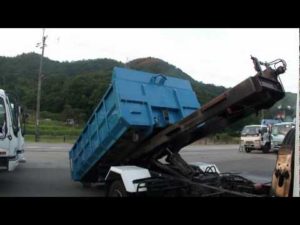 Container can be loaded smoothly.
(3) Power Gate Truck
The power gate is the back panel with a power lift. This is useful to load / unload heavy products. They are used by movers, couriers, etc.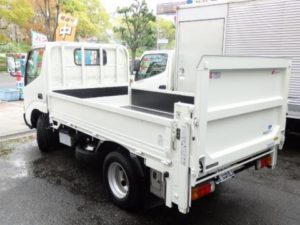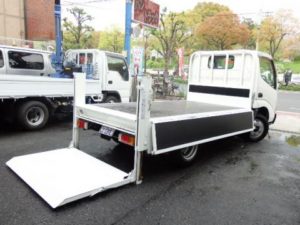 (4)Three-way Dump
Standard damp can dump to backside only, but 3-way Dump can tilt to right & left both besides backside.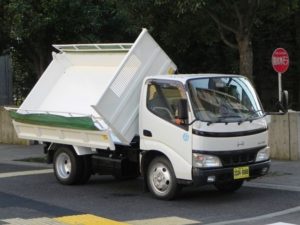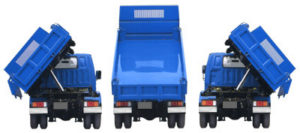 (5) Hip lifter
This looks similar to standard self-loader when the end of the truck bed is lifted. This installation can pull down the edge of truck bed like a slope when a machinery or something goes on.
If you are looking for any Japanese vehicles , cars and truck and bus , please check our list.
The list of Japanese Used CAR , Truck and bus exporter EVERYCAR.jp (* Click to open).
We do our best work for all customer's partnership.
It's for SDGs Goal number 17 "PARTNERSHIP FOR THE GOALS"
Let's work together !!
Best Regards,