TOYOTA HILUX is very popular in the world.
It's cool and convenient for business and private too.
The origin of name is synthesized "High" and "Luxury" , then it's "Hilux".
So it's pick up truck which has luxury like saloon car.
———————————–
Today , I introduce 6th Model.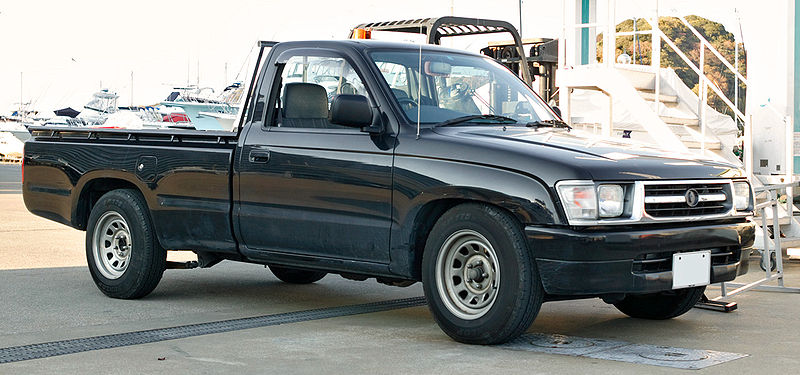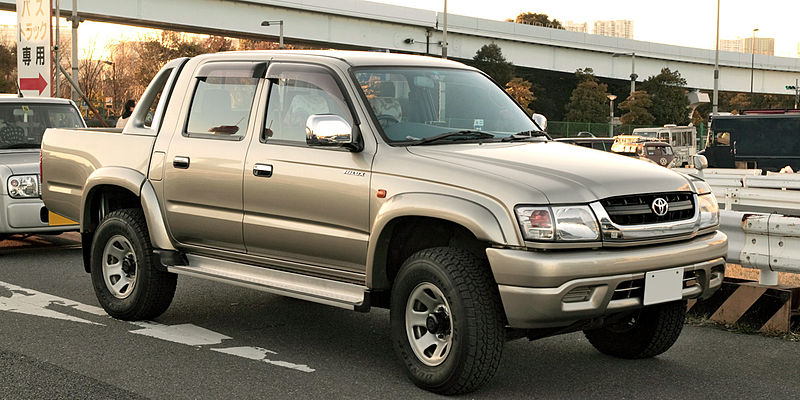 It's since 1997year and name for passenger use is "Sports Pick up".
[Engine]
4 cylinder / 2000cc / Petrol / 1RZ-E Engine
4 cylinder / 2400cc / Diesel / 2L-TE Engine
4 cylinder / 2700cc / Petrol / 3RZ-FE Engine
4 cylinder / 3000cc / Diesel / 5L Engine
[Grade]
2WD Double cabin / Extra Cabin
4WD Double cabin / Extra Cabin
[Chassis model]
LN147/LN165/LN16/LN170/LN172
RZN147/RZN152/RZN169/RZN174
etc,
This model is still very popular in Japan too.
Because this model is latest model in Japanese market , in fact newer models are made in Thailand.
Therefore this used car's market price is expensive.
But I recommend this model than old model becauese this model is so cool.
And this models are many in Japanese market.
And especially , this model is so popular for Tanzanian market and Carribean market etc ,,,
I proise you will be fun of TOYOTA HILUX if you buy this model.
If you want to interested to buy used this model , please check our list.
List of TOYOTA HILUX
If you are looking for any Japanese vehicles , cars and truck and bus , please check our list.
The list of Japanese Used CAR , Truck and bus exporter EVERYCAR.jp (* Click to open).
We do our best work for all customer's partnership.
It's for SDGs Goal number 17 "PARTNERSHIP FOR THE GOALS"
Let's work together !!
Best Regards,