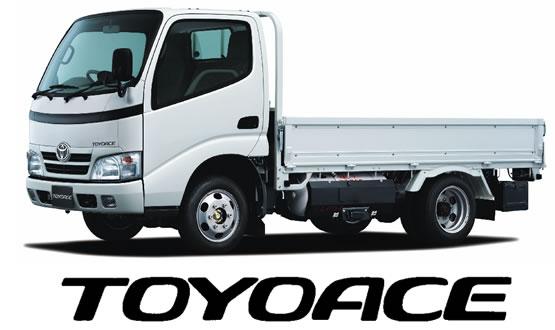 TOYOACE is small truck which made by TOYOTA since 1954year.
So it's over 60 years old.
DYNA is brother model , and OEM brand is DAIHATSU DELETA and HINO DUTRO.
They are 1.5 ton to 3.5 ton , so it's compact and easy to use and convenient truck.
--------------------------------------
1st model ; Appeared in 1954 year for 1 ton truck
2nd model ; SK/PK20-30 since 1959 year. It's long seller product.
3rd model ; Y10 since 1971 year
4th model ; Y20/30/40 since 1979 year
5th model ; U80/90(2t-3.5t)since 1985 year
Y50/60(1t-1.5t)
6th model ; Y100 (1-1.5ton)
U100-200 (2-3ton)
FB4J/5B (3-3.5ton)
7th model ; Since 1999 year
8th model ; Since 2011 year
--------------------------------------
This truck model is very popular for export too.
To Myanmar ; 7th model to 8th model
To Kenya ; 7th model to 8 th model
To Uganda , Tanzania , Zambia , etc ; Old model
To Carribean etc ; All model
If you are interested to buy Used TOYOACE or DYNA Truck , please check our list.
List of TOYOTA TOYOACE
List of TOYOTA DYNA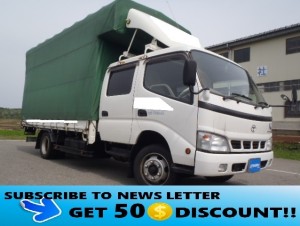 And this is one of our stock from local user .
We are buying trucks from local user too.
Therefore , we can support reasonable price.
https://www.everycar.jp/toyota/toyoace/2006/676645/
If you are looking for any Japanese vehicles , cars and truck and bus , please check our list.
The list of Japanese Used CAR , Truck and bus exporter EVERYCAR.jp (* Click to open).
We do our best work for all customer's partnership.
It's for SDGs Goal number 17 "PARTNERSHIP FOR THE GOALS"
Let's work together !!
Best Regards,