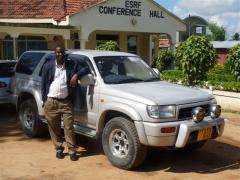 The HILUX SURF is a large SUV from Toyota Motor Corporation. The design was led by Hino Motors, while development and production are carried out jointly by Hino and Toyota. It is exported to North America and other countries under the name 4Runner. It is one of Japan's most popular off-road vehicles and enjoys great popularity in many parts of the world.
This Hilux Surf is the third generation model and still commands a high price in the Japanese domestic market.
There have been no major changes to the design and it has evolved whilst retaining the good qualities of its predecessor and has acquired the comfort required of an SUV in addition to load capacity and mobility. Coil springs have been used for the suspension and on-road performance has also been improved. A 2WD Sport Runner model with special aero parts was also available.
The Hilux Surf has excellent off-road capabilities, its high ground clearance and 4WD system ensures stable driving on rough roads and in all countries.
If you are looking for TOYOTA HILUX SURF, please check our list.
The list of TOYOTA HILUX SURF (*click to open the stock list page)
We do our best work for all customer's partnership.
It's for SDGs Goal number 17 "PARTNERSHIP FOR THE GOALS"
Let's work together !!
---
[Customer's Comment]
From: Ernest Mufuruki
Date: 2010/11/22
To: "Shibuya [EVERY Co.,Ltd]"
Dear Shibuya,
Thank you for your request, Here is my passport Picture and I will send
The pictures of Toyota Surf today after taking the Photos of this Vehicle.
Best Regards,
Ernest Yusto Mufuruki
My Comments:
EVERY CO. LTD is a reliable supplier of Used Japanese Vehicles, they arrange for
Fast shipping of vehicles and quick EMS/ DHL documents delivery.
The Team Leader has been very attentive and making follow ups with phone and email
To meet customer satisfactions.
I highly depend on EVERY CO. LTD for quick supply of Excellent Used Vehicles from Japan.
I recommend any one interested in used vehicle business to try their Service is wealth the money you pay.
Ernest Yusto Mufuruki( 43years) ( Executive Director, VIP Transport and Movers Ltd)
Dar es Salaam, Tanzania.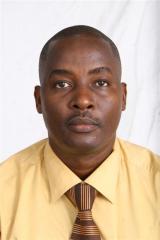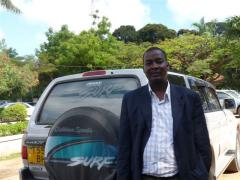 TOYOTA HILUX SURF
If you are looking for any Japanese vehicles , cars and truck and bus , please check our list.
The list of EVERYCAR.jp (* Click to open).
It's for SDGs Goal number 17 "PARTNERSHIP FOR THE GOALS"
Let's work together !!