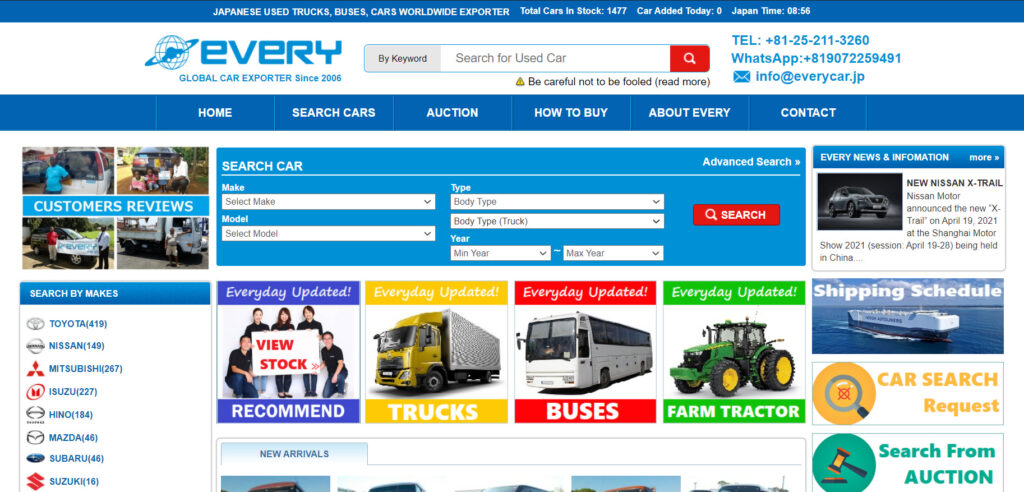 Currently, the vehicles listed on our website everycar.jp are in market stocks for sale.
If you can post and try to sell these stocks on your SNS or WEB site, I will give your commission to you.
I will explain the flow , it's simple.
1. Select the product you want to sell to your customers from everycar.jp and update it to your SNS or website.
2. Let's find a customer and then negotiate the price with us.
3. And if you get a deal, I will send your commission to you.
Please note that the stocks of everycar.jp rotates quickly, so it may be sold out after a while since you posted it, so please check the stock in advance.
Now, the global automobile industry is undergoing changes toward electrification of vehicles and decarbonization, but Japanese used cars, trucks and buses are still needed by many people from all over the world.
It's for SDGs Goal number 17 "PARTNERSHIP FOR THE GOALS"
Work Together !!
CEO Yuichiro Watabe
———————-
"EVERY's MISSION – To make smile in all over the world"
EVERY CO LTD since 2006 year
E-mail : y-watabe@everycar.jp
Mobile and Whatsapp : +819072259491