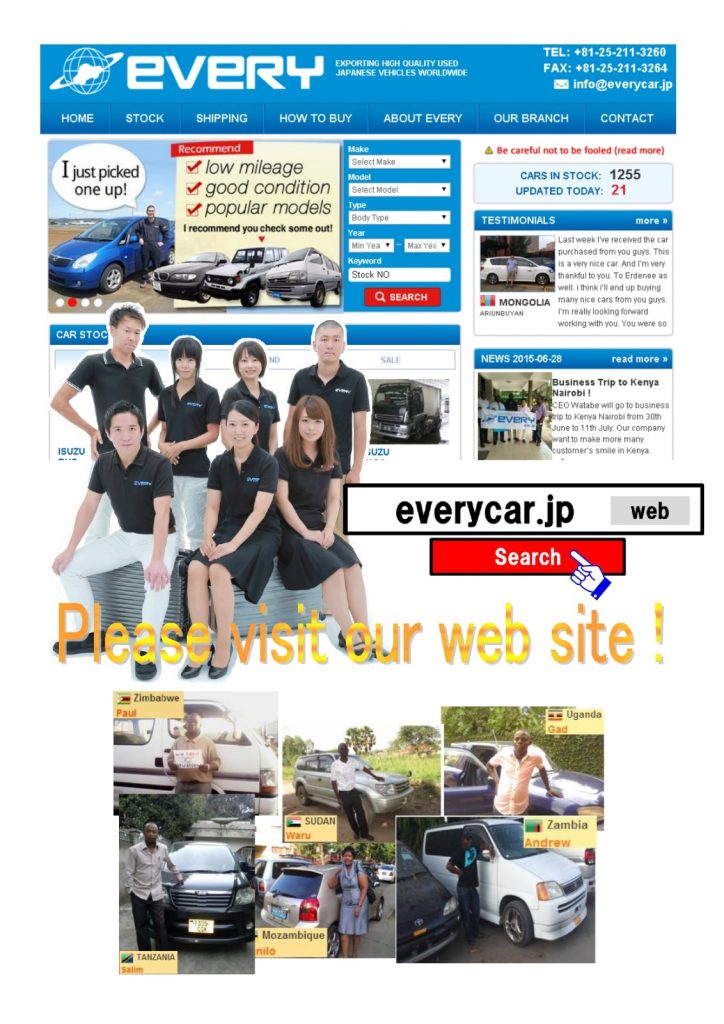 We use our website EVERYCAR.jp to disseminate information on Japanese automobiles to the world.
That's why we always keep in mind the ease of use of our website.
This time, updating PHP to the latest version has greatly improved the speed and stability of everycar.jp.
Please let us know if you feel any pity or anything else you should improve.
EVERYCAR.jp aims to create cross-border businesses around the world.
Let's build a bigger business together and succeed together. For that purpose, please send your opinion to EVERYCAR.jp
We do our best work for all customer's success.
It's for SDGs Goal number 17 "PARTNERSHIP FOR THE GOALS"
Work Together !
CEO Yuichiro Watabe
———–
"EVERY's MISSION – To make smile in all over the world"
EVERY CO LTD since 2006 year
E-mail : y-watabe@everycar.jp
Mobile and Whatsapp :+819072259491