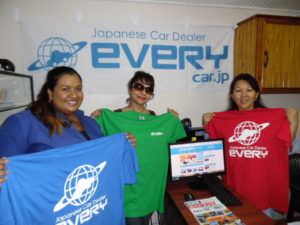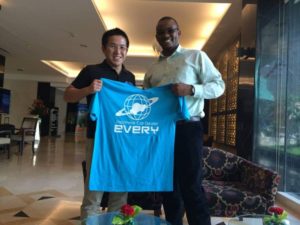 This is EVERY's original T-shirts.
What do you think ?
We will send this T-shirts to customers who can get order from us.
This T-shirts is loved from so many customers , but sorry , we don't have so many this stock.
Therefore , if you order any Japanese used truck or Japanese used bus or any used car from us , of course we will send this original T-shirts.
Because this T-shirts is good quality because it's made in Japan.
And also I bring this T-shirts when I visit customer's countries.
Then I present them because we are always indebted from many customers.
So this T-shirs can make more smile for customers and us.
Best regards,
Thank you so much.
Best regards,
CEO Watabe