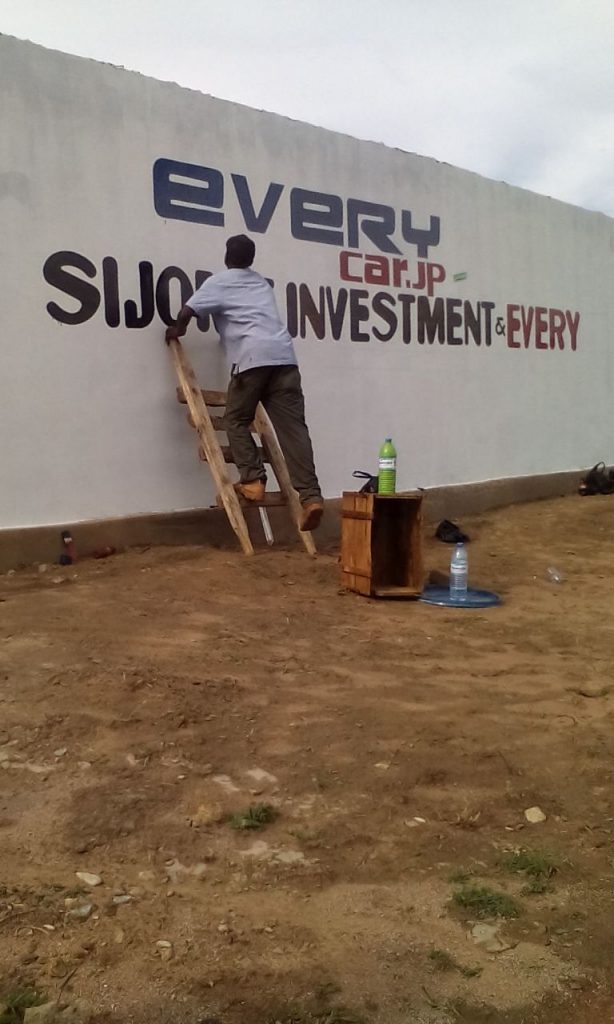 This photo is one of our agen't showroom.
It's in Tanzania , Geita city.
You can see the logo of everycar.jp.
This is one of example for our agent system.
Now , some stock of the agent are in the showroom.
If customer this placce and see the logo "EVERYCAR.JP" on the wall , and the customer can check other many stock in the office of agent by everycar.jp .
So the customer will be able to choose his order directry from Japan , and the agent will be get the new order frome the customer.
This is "Win and Win and Win" for each other , it's good for customer , and agent , and us.
This is one of example for "EVERY's agent system".
If you are looking for any Japanese vehicles , cars and truck and bus , please check our list.
The list of Japanese Used CAR , Truck and bus exporter EVERYCAR.jp (* Click to open).
We do our best work for all customer's partnership.
It's for SDGs Goal number 17 "PARTNERSHIP FOR THE GOALS"
Let's work together !!
Best Regards,
CEO
Yuichiro Watabe