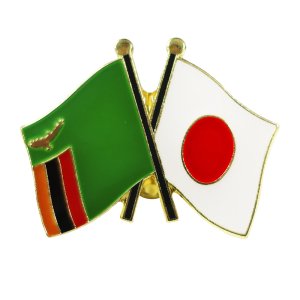 EVERY Co Ltd has been exporting Japanese used cars to Zambia.
Japanese used cars and trucks and buses are available in good quantity and quality and this gives you more options to choose from depending on your needs and budget.
Zambia is located in the African continent where many countries import used cars from other countries. Buying used cars in Zambia is easier than you think.
Buying a used car is easy. You just have to choose from many makes and models and then select the one that suits your needs.
Here are some of the steps you can follow to import a used car in Zambia:
[Age Restriction]
There is no age restriction on used cars imported into Zambia.
[Roadworthiness Inspection]
All Japanese used cars imported into Zambia must be JEVIC (Japan Export Vehicle Inspection Center) certified for roadworthiness.
[Taxation in Zambia]
Import VAT:
Collected on behalf of the VAT Division and taxed on imported goods that are subject to VAT.
VAT is charged on the taxable value i.e. customs value + customs duty (+ excise duty where applicable) at the rate of 16%.
Carbon emission tax:
This is levied on all imported motor vehicles as well as those visiting and transiting the country.
It is an annual charge for those vehicles already in the country based on the engine capacity of the vehicle as shown below.
0-1,500cc / 70.00
1,501cc-2,000cc / 140.00
2,001-3,000cc / 200.00
Over 3,001cc 275.00
Source: Zambia Revenue Authority Car Import Duty Rates (2019)
[Documentation Required]
1.Original Certificate of Title and Registration
2.Trade/Purchase invoice :- showing date of purchase and price
3.Driver's License & International Insurance Policy (Green Card)
4.Original Bill of Lading and Non Sale Certificate
5.Letter of transfer from client's employer
6.Valuation Certificate
If you are looking for any Japanese vehicles , cars and truck and bus , please check our list.
The list of Japanese Used CAR , Truck and bus exporter EVERYCAR.jp (* Click to open).
We do our best work for all customer's partnership.
It's for SDGs Goal number 17 "PARTNERSHIP FOR THE GOALS"
Let's work together !!