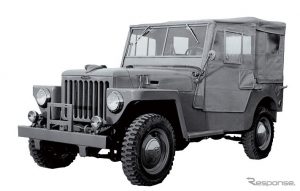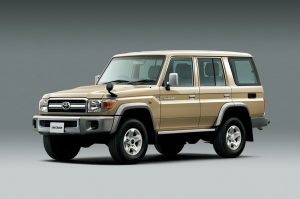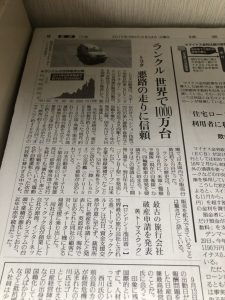 This is news in Japanese news paper which is biggest economy news paper.
Toyota Land Cruiser has sold 10 million in the world since 1951year , it's for 68 years!
Land Cruiser contributed greatly to improving the reliability of the Toyota brand globally and became a foothold for Toyota's export expansion. In addition, there are areas where the Land Cruiser 40 series, which has been manufactured for more than 50 years due to its high reliability and durability, is still active.
Land Cruiser is also active around the world as an encouraging partner to work and live. In Africa, children with malaria were transferred to hospitals, and patients were sent to clinics in refugee camps in Uganda. In Australia, there are vehicles used to drive cattle on the large cattle grazing ranch as well as vehicles traveling in the underground 1600 meters underground of the zinc and copper mines. In Costa Rica, Central America, he played an active part in harvesting carrots on a steep slope at an altitude of 3500 meters. There are still many places on the planet where people cannot live without a land cruiser.
So Land cruiser is the best SUV in all over the world.
If you are looking any SUV , you should try to find Land cruiser.
We can export any Used TOYOTA LAND CRUISER , so if you are looking any , first of all please check our list.
List of Used TOYOTA LAND CRUISER 40 (*Click to open the list)
List of Used TOYOTA LAND CRUISER 60 (*Click to open the list)
List of Used TOYOTA LAND CRUISER 70 (*Click to open the list)
List of Used TOYOTA LAND CRUISER 80 (*Click to open the list)
List of Used TOYOTA LAND CRUISER 100 (*Click to open the list)
List of Used TOYOTA LAND CRUISER 200 (*Click to open the list)
Thank you so much.
Best regards,
CEO Watabe