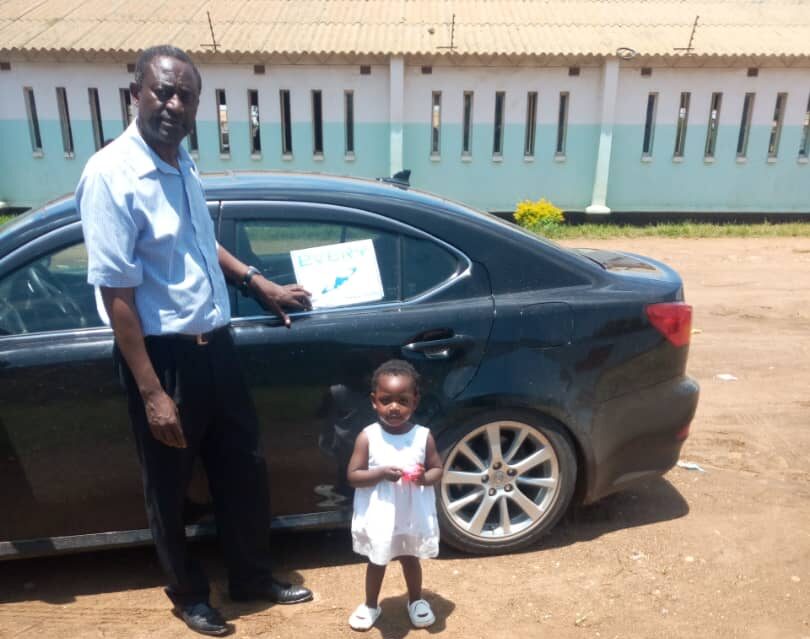 The customer sent the photo of the LEXUS IS250 which he bought from EVERYCAR.jp
and he also bought TOYOTA HIACE VAN.
LEXUS IS250 / 2006Year / Black color / 2,500cc
The IS (Lexus IS) is a four-door sport sedan sold by Toyota Motor Corporation's Lexus luxury car brand.
This is the 20th series (2005 - 2013) of the first generation Lexus IS.
As the successor to its predecessor, the Toyota Altezza, it was born in September 2005 as a premium sports sedan with a refined, intelligent and high-quality interior and exterior design, and quiet and smooth driving performance.
In Japan, the IS350 with 3.5L engine displacement and the IS250 with 2.5L engine displacement are available in three grades: the standard version, the sporty "S" version and the top-of-the-line "L" version.
The IS350 is available in three versions: the standard version (basic grade), version S (sporty driving performance), and version L (top-end specification).
This model attracted much attention as it embodied the five development words "I.D.E.A.L." consisting of "Impressive", "Dynamic", "Elegant", "Advanced" and "Lasting", which are common to all Lexus brand models.
It was born as a driver's car offering "Excitement and Driving Pleasure" that realizes the basic performance of "Driving", "Turning" and "Stopping" at a high level, wearing a sophisticated and intelligent body design for the next generation that symbolizes the Lexus brand, which is different from the Toyota brand.
Although it is a compact sedan model with easy handling among the Lexus brand cars, it is equipped with a roomy 2.5L V6 engine and 3.5L V6 engine, and uses FR drive system that emphasizes driving quality. This model enjoys great popularity.
The used Lexus IS series is very popular in East Africa and the Caribbean.
If you are looking for any Japanese vehicles , cars and truck and bus , please check our list.
The list of Japanese Used CAR , Truck and bus exporter EVERYCAR.jp (* Click to open).
We do our best work for all customer's partnership.
It's for SDGs Goal number 17 "PARTNERSHIP FOR THE GOALS"
Let's work together !!