TOYOTA NOAH/VOXY is successor model of TOWNACE NOAH and LITEACE NOAH.
It's used for family car because it has 7 or 8 seater and very good fuel consumption.
——————————————————————-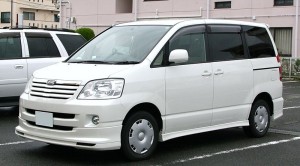 [1st model : 2001-2007year]
Engine : 1AZ-FSE/2000cc
Chassis Model : AZR60/2WD and AZR65/4WD
Especially , this model is so popular in Tanzania and Uganda and some other east african countries.
And other carribean countries too.
They are some of our customers in Tanzania and Botswana.
——————————————————————-
[2nd model : 2007-2014year]
Engine : 3ZR-FE型/3ZR-FAE/2000cc
Chassis Model : ZRR70/2WD and ZRR75/4WD
This model is still popular in Japanese market because this model is higher fuel consumption than first model.
It was achieved "2010 fuel efficiency standards +20%".
——————————————————————-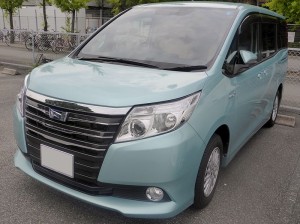 [3rd model : 2014year-]
Engine : 3ZR-FAE/2000cc and 2ZR-FXE/1800cc(Hybrid)
Chassis Model : ZRR80/2WD and ZRR85/4WD and ZWR80G(Hybrid)
This is newest model and born Hybrid model.
It is able to run 23.8km per 1 litter petrol
It's very high fuel consumption!
——————————————————————-
If you are interested to buy TOYOTA NOAH/VOXY from Japan , please check our list.
*Click to open list of NOAH : https://www.everycar.jp/toyota/noah/
*Click to open list of VOXY : https://www.everycar.jp/toyota/voxy/